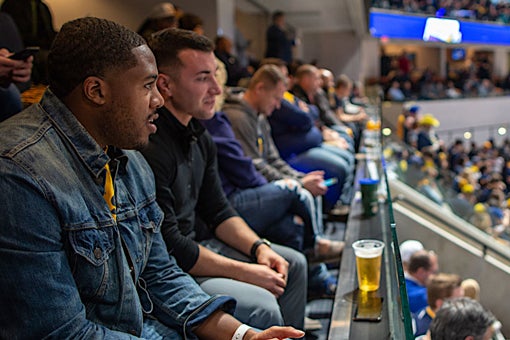 Available for renting or leasing, a Suite at Gainbridge Fieldhouse offers a private, relaxing, and intimate setting in an exciting atmosphere. Suites provide an ideal environment for business or social gatherings - perfect for entertaining clients, rewarding employees or celebrating a special occasion with friends & family.
Our suites accommodate anywhere from 20-50 guests with space for entertaining and offer a great view for any event. Inside the suite, guests can enjoy a private atmosphere with comfortable furnishings and HDTV. To further enhance your experience, Levy Restaurants offers flexible and unique catering options for any budget.
Gainbridge Fieldhouse has a limited number of suites available on a per-event basis for Pacers and Fever games as well as concerts and special events. For more information, please call (317) 917-2801 or visit our premium seating site.
More Info