Gainbridge Fieldhouse offers numerous options for premium and luxury seating during every event.
Featuring delectable dining options and exclusive amenities, these seats will give you an unforgettable experience. The Fieldhouse is committed to creating an atmosphere that meets your goals and exceeds your expectations, every time.
---
SUITES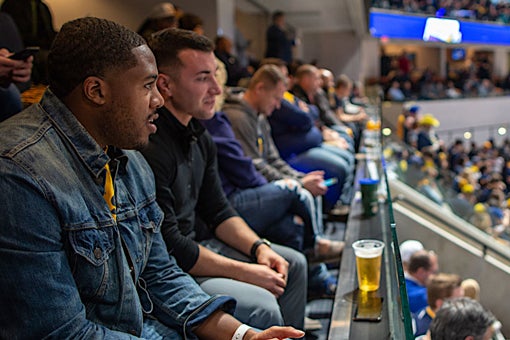 Available for renting or leasing, a Suite at Gainbridge Fieldhouse offers a private, relaxing, and intimate setting in an exciting atmosphere. Suites provide an ideal environment for business or social gatherings - perfect for entertaining clients, rewarding employees or celebrating a special occasion with friends & family.
Located on the Krieg DeVault Club Level, our suites accommodate 10-50 guests with their own space for entertaining and offer a great view for any event. Inside the suite, guests can enjoy a private atmosphere with comfortable furnishings and HDTV. To further enhance your experience, Levy Restaurants offers flexible and unique catering options.
Gainbridge Fieldhouse has a limited number of suites available on a per-event basis for Pacers and Fever games as well as concerts and special events. For more information, please call (317) 917-2801 or visit online.
---
LEXUS LOFT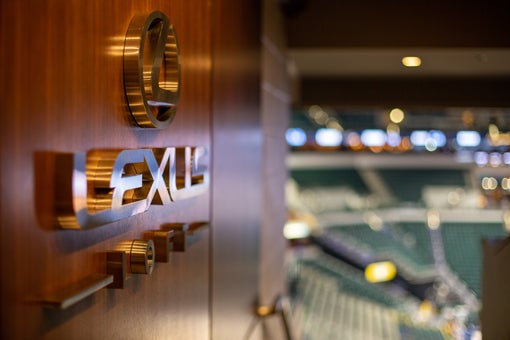 The Lexus Loft is a new and unique premium seating experience located on the south end of the Krieg DeVault Club Level. The Lexus Loft features a mix of 4-seat Loge and Theater Boxes. It offers access to an all-inclusive club and hospitality space for Pacers and Fever games as well as select Gainbridge Fieldhouse events. This exclusive area provides the perfect setting to entertain business clients, prospects, employees or enjoy a nice event with friends and family. For more information on the Lexus Loft, please call (317) 917-2801 or visit online.