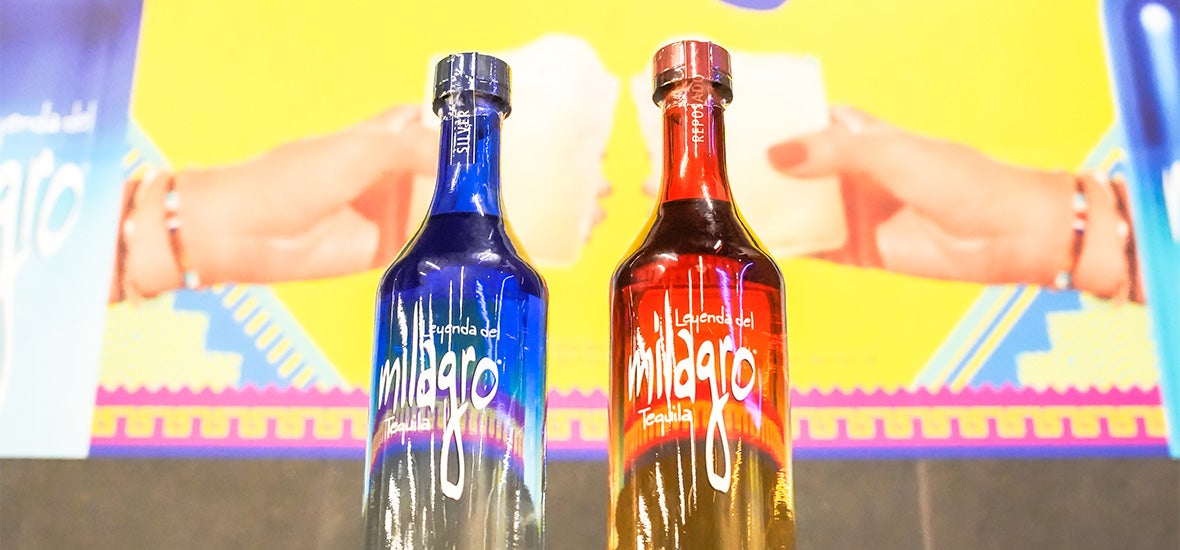 The Milagro Bar Presented by Milagro Tequila is the Latest Addition to Gainbridge Fieldhouse Offerings
Pacers Sports & Entertainment announced today a multi-year partnership with Milagro Tequila, the naming sponsor for The Milagro Bar at Gainbridge Fieldhouse.

Guests can get Milagro's finest tequila products at The Milagro Bar, located outside of Section 4 on the main concourse. Samplings of other select Milagro drinks will also be featured in various locations throughout Gainbridge Fieldhouse.

"We continue to enhance the fan experience inside Gainbridge Fieldhouse and we know our guests will enjoy the new options available at The Milagro Bar," Vice President of Corporate Partnerships Terry Tiernon said.

"Milagro Tequila is excited to be part of the fan experience at the new look Gainbridge Fieldhouse and a proud Spirit partner of the Indiana Pacers," said Jason Holland, William Grant & Sons, Inc. Senior District Manager for Indiana, Nebraska, and North and South Dakota.

About Milagro Tequila
Milagro Tequila was founded in 1998 by two wide-eyed college friends who decided to take a chance and create a tequila that better reflected the bright, vibrant, artistic world of Mexico City. Milagro Tequila is truly defined by its ultimate balance of fresh agave taste and exquisite smoothness and is made from 100% blue agave from the Jalisco Highlands, where the finest, sweetest blue agave in the world is cultivated. The Milagro Tequila range consists of six expressions, with Silver, Reposado and Añejo expressions of the core and Select ranges respectively. A bright, fresh agave-forward liquid by design, all Milagro Tequila expressions undergo a 36-hour slow roasting process in traditional brick ovens to extract all the nuances of the precious agave flavor before being double-distilled. Milagro Tequila's unique double-distillation process uses both pot and column stills to retain the vibrant, mouth-watering flavors of agave and impart an exquisite smoothness that compares to the finest white spirits in the world.

All Milagro Tequila expressions have an ABV of 40% alc./vol. and range from SRP $24.99 to SRP $34.99 per 750ml.

For more information, please visit www.MilagroTequila.com.

Please enjoy Milagro responsibly. Milagro Tequila, 40% Alc./Vol. (80 Proof) ©2022 Imported by William Grant & Sons, Inc. New York, NY.