Pacers Sports & Entertainment Pursues Highest Rating for Health and Safety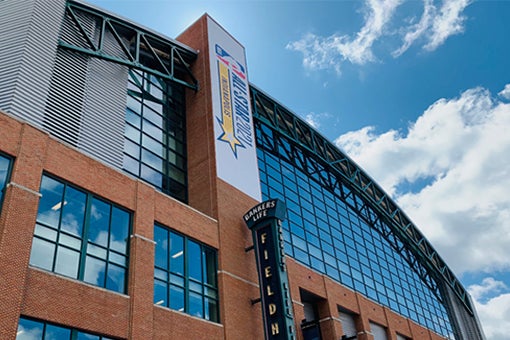 INDIANAPOLIS – Pacers Sports & Entertainment (PSE) today announced it has enrolled in the WELL Heath-Safety Rating for Facilities Operations and Management for both Gainbridge Fieldhouse and the St. Vincent Center, the Pacers training facility and PSE offices. This rating system includes a set of third-party verified standards developed by the International WELL Building Institute (IWBI) in response to the COVID-19 pandemic.
"We know safely getting back to live sports and performances is really important to so many, and we are looking at every step of the fan experience to keep people as safe as possible," said Rick Fuson, PSE president and COO. "For months, we have been assessing our facilities and operations against the new standard of safety this health crisis demands. That work is ongoing, and the strategies and benchmarks established by these experts will help guide us as we ensure our guests and staff can stay safe."
PSE joins a list of organizations from across the world as initial enrollees for the WELL Health-Safety Rating, an IWBI press release announced today. The standards were created as a way for businesses to align their facilities and operations to proven strategies for keeping their visitors and employees safe during the pandemic and beyond.
Recommendations from a task force of more than 600 experts across various industries, as well as the principles of IWBI's WELL Building Standard, formed the basis for the new rating program.
Participants are required to meet or surpass more than 15 standards across cleaning and sanitation, emergency preparedness, air and water quality management, health services resources, stakeholder engagement and communication, and innovation. Upon validation, each qualifying facility will receive the 2020 WELL Health-Safety Rating seal.
PSE expects to achieve 2020 WELL Health-Safety Rating this fall.
More information on the WELL Building Institute can be found here.
---
Media Contact: Danny Lopez, VP for External Affairs and Corporate Communications, 317-985-7048, dlopez@pacers.com