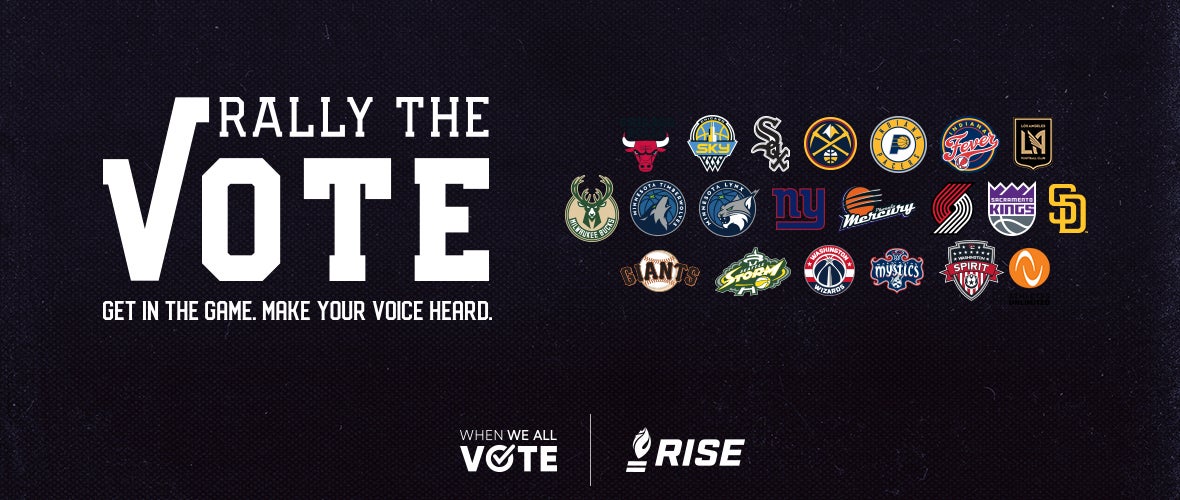 Pacers, Fever Join Rally the Vote Coalition for Voter Engagement
INDIANAPOLIS - Pacers Sports & Entertainment today announced that the Pacers and Fever will join 18 NBA, WNBA, and other professional sports franchises as part of the Rally the Vote initiative, a nonpartisan digital media campaign aimed at increasing voter participate in the 2020 election in November.
The partnership, which runs through election day, also includes national nonprofits RISE (Ross Initiative in Sports for Equality) and When We All Vote. Its objective is to use the power of professional sports to increase voter registration and make sure voters make their voices heard at the ballot box. Rally the Vote released details about the effort earlier today through a press release.
"Each one of us has the responsibility to actively participate in our elections, and organizations like ours can play an important role in ensuring everyone has the information they need to get in the game," said Rick Fuson, PS&E President and COO. "Our players, our employees, and our leadership are energized like never before to increasing awareness and access this election and beyond, and we are proud to join other professional sports teams committed to the same cause."
Through the Rally the Vote initiative, the Pacers and Fever will use their social media platforms, players, and personalities to provide information to Hoosiers about voter registration deadlines, early voting, and additional resources through which they can prepare for the election. The two participating nonprofits will share civic engagement curriculum and connect those seeking to register directly with the election officials in their states.
PS&E is exploring additional initiatives as part of their 2020 voter engagement efforts, and more details will be announced as a later date.