Straight Jokes! No Chaser Comedy Tour
hosted by Mike Epps with Cedric the Entertainer, D.L. Hughley, Earthquake & D.C. Young Fly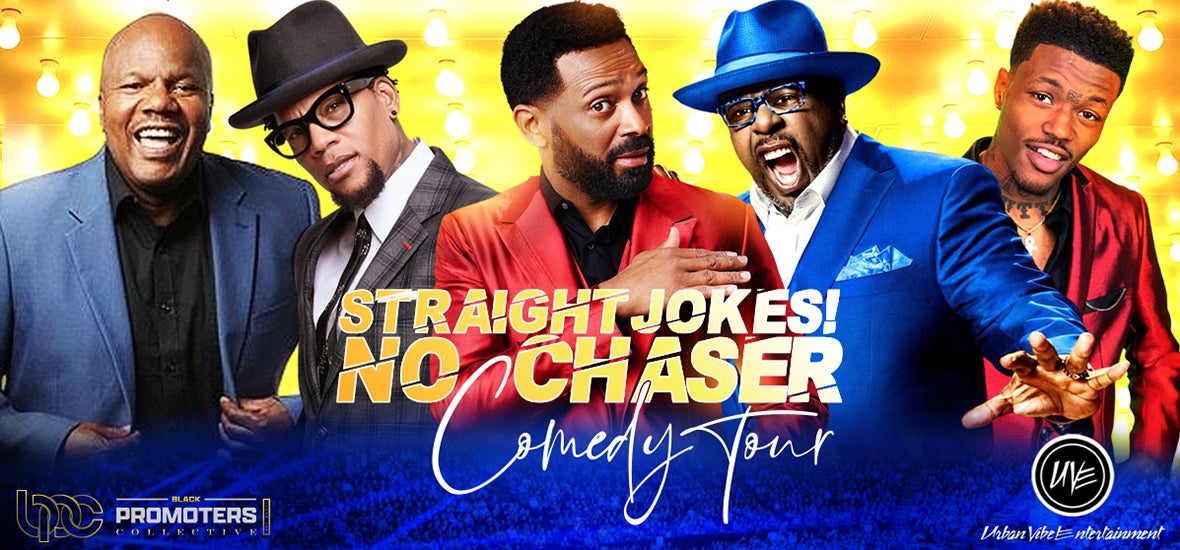 Mar
04
//

2023
Straight Jokes! No Chaser Comedy Tour
hosted by Mike Epps with Cedric the Entertainer, D.L. Hughley, Earthquake & D.C. Young Fly
Date

Mar

04

//

2023

Event Starts

8:00PM

On Sale

On Sale Now

Directions

Parking
Straight Jokes! No Chaser Comedy Tour
hosted by Mike Epps with Cedric the Entertainer, D.L. Hughley, Earthquake & D.C. Young Fly
Event Details
THE BLACK PROMOTERS COLLECTIVE ANNOUNCES THE "STRAIGHT JOKES, NO CHASER COMEDY TOUR" IN PARTNERSHIP WITH URBAN VIBE ENTERTAINMENT
TOUR OPENS WITH INDIANAPOLIS STOP
AT GAINBRIDGE FIELDHOUSE ON SATURDAY, MARCH 4, 2023
STAR-STUDDED LINE-UP FEATURES INDY LEGEND MIKE EPPS
WITH APPEARANCES FROM CEDRIC THE ENTERTAINER, D.L. HUGHLEY, EARTHQUAKE, AND DC YOUNG FLY
TICKETS GO ON SALE JANUARY 20, AT 10AM

NEW YORK (January 17, 2023) – In partnership with Urban Vibe Entertainment, The Black Promoters Collective is happy to announce their first Comedy tour, "Straight Jokes, No Chaser Comedy Tour." The event, hosted by Indianapolis native Mike Epps, features standup comedy greats Cedric The Entertainer, Earthquake, D.L. Hughley, and DC Young Fly. Selling out arenas with their R&B tours this past year, the collective is now expanding its promotion into the comedy industry with this 23-city tour. The tour tips off at Gainbridge Fieldhouse in Indianapolis on Saturday, March 4, and ends on Saturday, May 27, in Las Vegas, NV.
Tickets will be available to the general public this Friday, January 20, at 10 am local time and range from $59.50 to $169.50. Tickets can be purchased here.
Actor and comedian Mike Epps, an Indianapolis native, has been known to bring down the house with non-stop laughter for his unforgettable nights of comedy. Best known for playing Day-Day Jones in "Next Friday" and its sequel, "Friday After Next," Epps has generated an extraordinary amount of buzz among his peers for being not only one of the funniest comic actors but also for his burgeoning dramatic and acting talent. Epps is currently starring in the Netflix comedy series "The Upshaws" and recently dropped a special on Netflix earlier this year called "Mike Epps: Indiana Mike."
Cedric Antonio Kyles, better known by his stage name Cedric the Entertainer, is an American actor, comedian, and game show host. He hosted BET's "ComicView" during the 1993–94 season and "Def Comedy Jam" in 1995. He is best known for co-starring with Steve Harvey on the famed sitcom "The Steve Harvey Show," as one of The Original Kings of Comedy, and for starring as Eddie Walker in "Barbershop." He hosted the 12th season of the daytime version of "Who Wants to Be a Millionaire" in 2013–14 and starred in the TV Land original series "The Soul Man," which aired from 2012 until 2016. He has also done voice work for "Ice Age," the "Madagascar" film series, "Charlotte's Web," and the "Planes" franchise. He has recently been a part of multiple TV Series, including "The Neighborhood" from 2018-22 and "Woke" from 2020-22.
Comedian, actor, and voice-artist Earthquake earned a solid fan base in standup comedy via programming platforms fueled by BET, HBO, Comedy Central, Showtime, and more. Born Nathaniel Stroman, 'Quake' (as he's known by fans) entered America's households on the classic run of BET's "Comic View" and HBO's "Def Comedy Jam." In addition, Earthquake wowed audiences with one of his most memorable performances for HBO's coveted 30-minute comedy special series, ​"One Night Stand," and has filmed a string of other comedy specials, including "About Got Damn Time," "Walter Latham Presents," "From the Outhouse to the Whitehouse" and more.
One of the most popular and universally recognized standup comedians on the road today has also made quite an impression in the television, film, and radio arenas. D.L. Hughley can currently be heard nationwide as the host of his afternoon radio show, "The DL Hughley Show," nationally syndicated in over 60 cities across the country. A New York Times best-selling author, D.L. Hughley has written various books, including "How to Survive America," "Surrender, White People," "Black Man, White House: An Oral History of the Obama Years" and "How Not to Get Shot." In addition, D.L. Hughley continues to dominate the standup stage, producing specials for Netflix, Showtime, and HBO.
John Whitfield, better known as DC Young Fly, is an internet personality, comedian, actor, host, rapper, and singer-songwriter best known for his "roasting sessions" videos on Instagram and Vine. His videos earned him co-signs from celebrities like Kevin Hart, Michael Blackson, Lebron James, Chris Tucker, etc. DC has starred in films such as Almost Christmas (2016), She Ball with Nick Cannon, and I Got the Hook Up 2 with Master P (2019). In addition, he was a recurring cast member on the improv comedy show Wild' N Out on MTV, VH1, and MTV2; and a main host for the revival of TRL on MTV from 2017 to 2018. As a musician, DC has also taken the reins in the music industry, reaching the Top 10 on iTunes R&B wIth his 12th mixtape, TRAPSOUL, and opened for Chris Brown's "Party Tour" (2017). In 2021, he opened his improv comedy club, "DC Comedy Exchange," in Miami Beach, Florida. Most recently, DC filmed alongside Jacob Latimore (The Chi) and Rotimi (Power) in the 2023 remake of the 1990 film of the same name, House Party, which was released last Friday, January 13.

Fans won't want to miss this comedy-packed event full of some of standup's most notable acts!
What To Know Before You Go
Our goal is to get you inside the Fieldhouse as seamlessly as possible. We ask all guests to arrive early, travel light and have their mobile tickets ready as they enter the building. Check out this list of important things to know as you prepare to get back downtown for plenty of fun and excitement at your favorite Fieldhouse events!
We've provided a complete A-Z fan guide that details everything we have to offer. We hope you will create a lifetime of memories with us at the Fieldhouse of the Future.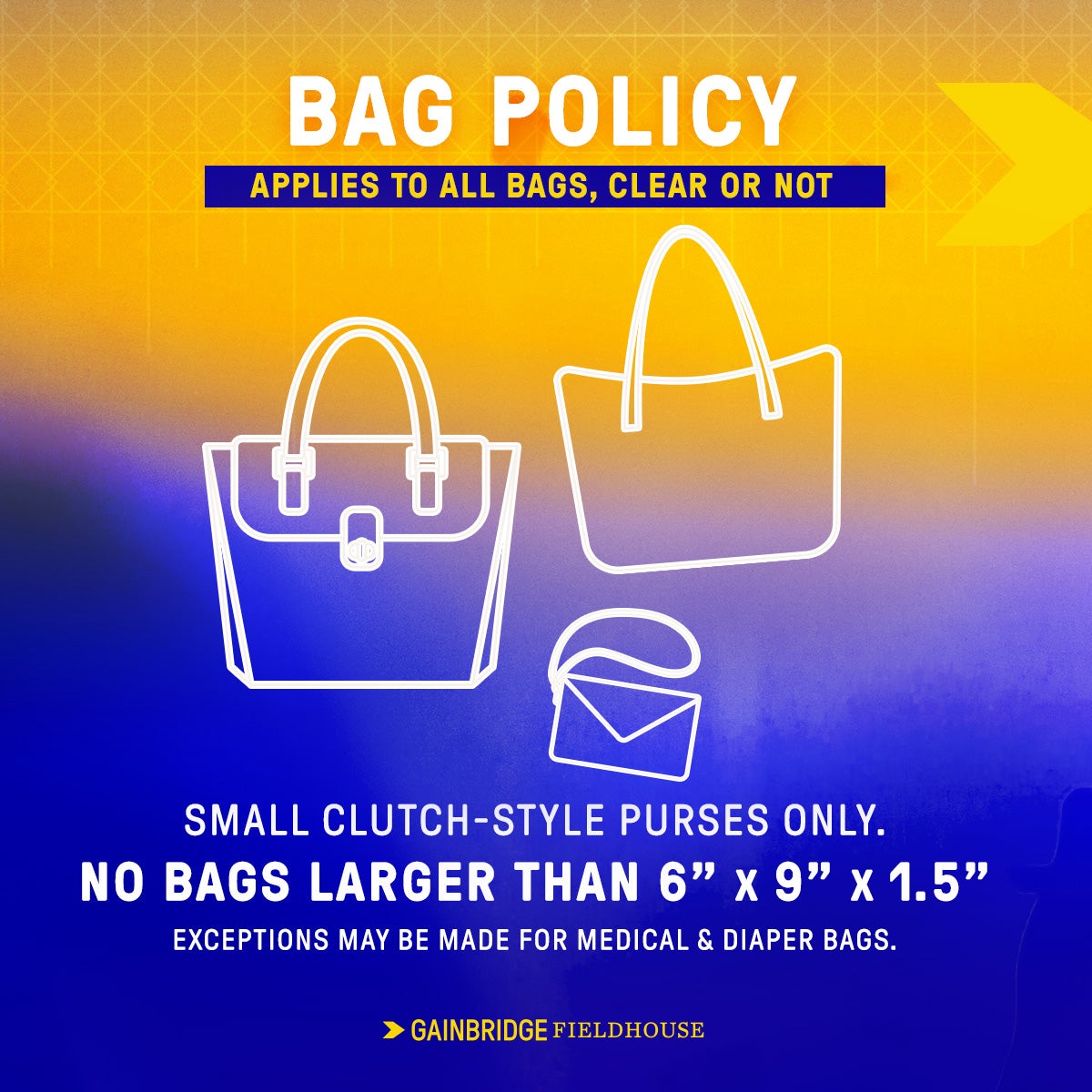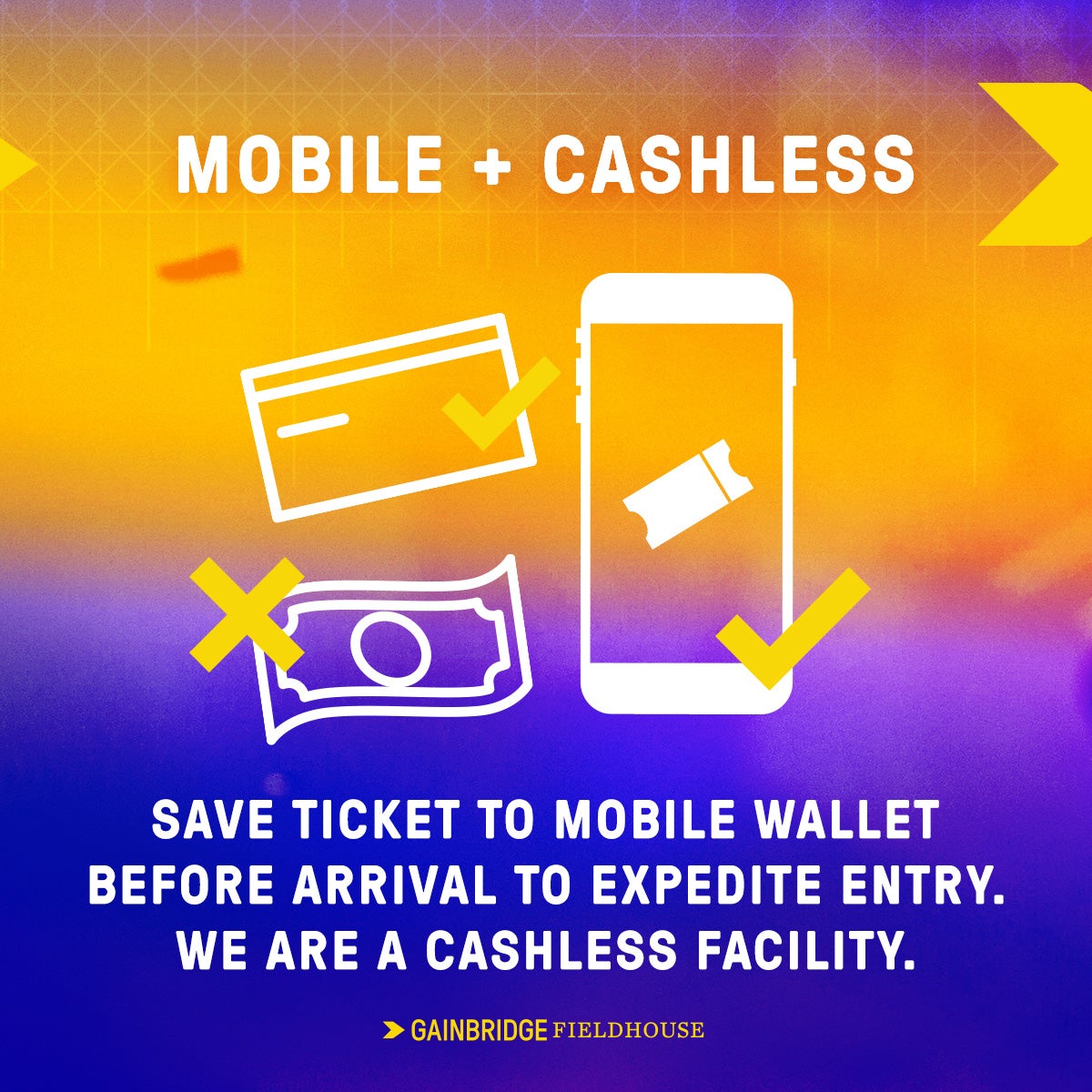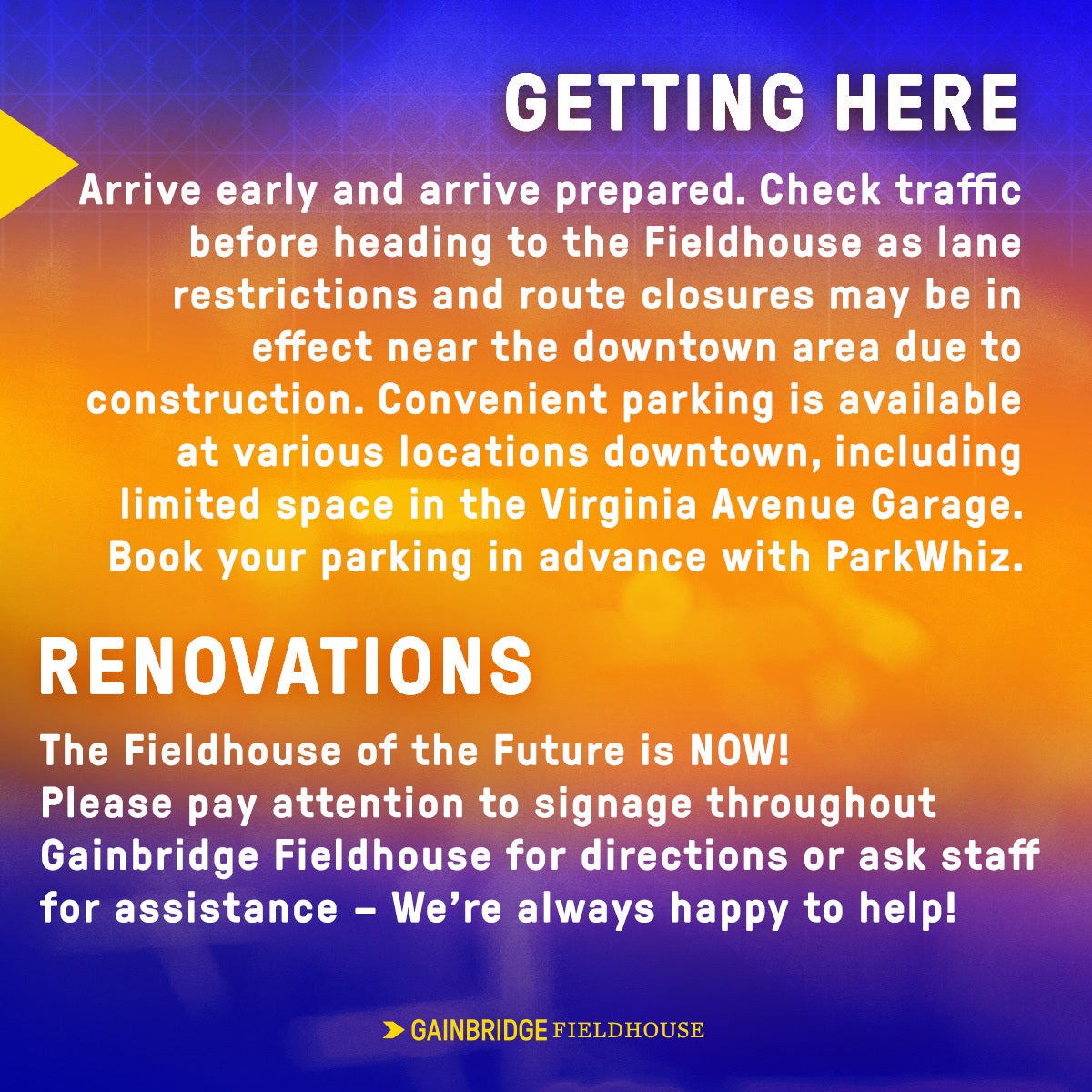 Nursing Mothers Room: Our Mothers Rooms are located at Section 2 and Section 119.
Sensory Room: For a safe, calm environment, head to our Sensory Room at Section 119.
Sensory Bags: Sensory bags and weighted lap pads are available upon request from our Guest Services desks at Section 2, Section 119, and Sections 206/207.
We encourage guests to travel lightly, however, strollers will be accomodated and stored near the ticket holder's seat.
For more information on our commitment to providing proper accommodations for all, see our Accessibility Guide.
About The Black Promoters Collective
The Black Promoters Collective (BPC) is a coalition of six of the nation's top independent concert promotion and event production companies. As a 100% Black-owned business, its mission is to be the world's leading producer and provider of culturally relevant live entertainment experiences. To learn more, visit http://www.blackpromoterscollective.com.
For all press inquiries, please contact: Tresa Sanders – tresa@tre-media.net.