PRESEASON: Pacers vs. Knicks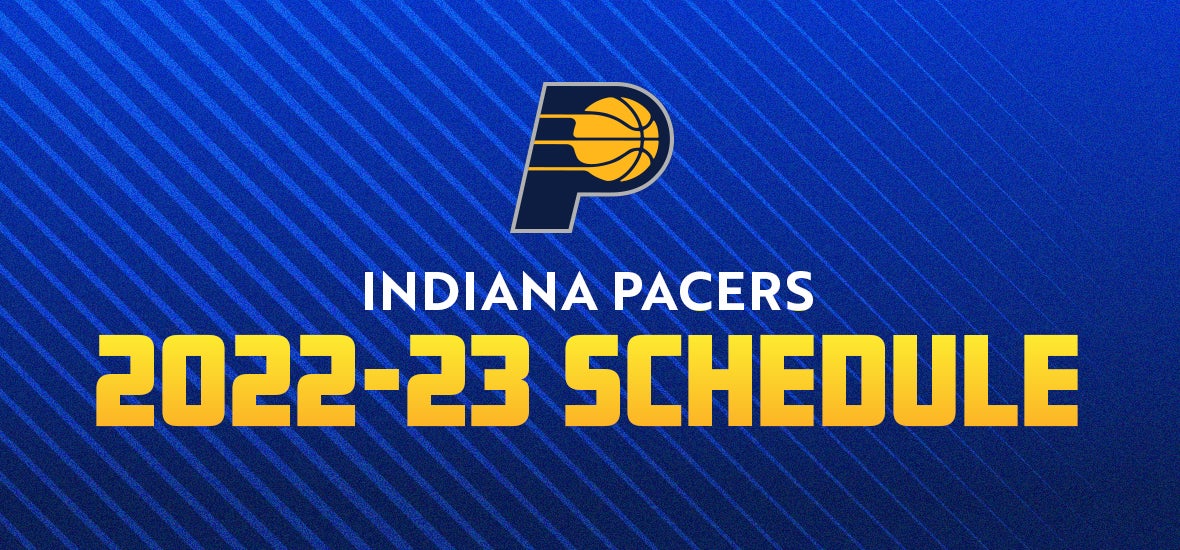 Oct
12
//

2022
PRESEASON: Pacers vs. Knicks
Date

Oct

12

//

2022

Event Starts

7:00PM

Doors Open

1 Hour Before Game

On Sale

On Sale Now

Directions

Parking
PRESEASON: Pacers vs. Knicks
Event Details
The Indiana Pacers will tip-off the 2022-23 regular season on Wednesday, October 19 at Gainbridge Fieldhouse against the Washington Wizards at 7:00pm ET, part of a three-game homestand that includes games on Friday, October 21 against the San Antonio Spurs (7:00pm ET) and Saturday, October 22 against the Detroit Pistons (7:00pm ET).
Pacers tickets for games at Gainbridge Fieldhouse will be on sale on Wednesday, September 28 at 2:00pm ET. Fans can register for presale access to single game tickets by signing up for Pacers Insider emails at Pacers.com/Insider. The fan- and family-friendly 2022-23 schedule includes 21 of the team's games falling on a Friday, Saturday, or Sunday this season. Additional information on season tickets, group sales, suite rentals, and more can be found here.
HOMESTANDS: The Pacers will have four homestands at Gainbridge Fieldhouse that consist of four games, all before the new calendar year. The first such homestand tips off on Friday, November 4 against the Miami Heat (7:00pm ET) and continues Monday, November 7 vs. New Orleans (7:45pm ET), Wednesday, November 9 vs. Denver (7:00pm ET), and Saturday, November 12 vs. Toronto (7:00pm ET).
ADDITIONAL HIGHLIGHTS: The Pacers will welcome the defending NBA Champion Golden State Warriors on Wednesday, December 14 (7:00pm ET) for their only visit to Indiana, while the defending Eastern Conference champion Boston Celtics are in town on Thursday, February 23 (7:00pm ET). The Pacers traditional post-Thanksgiving game will fall on Friday, November 25 against the Brooklyn Nets (8:00pm ET). As previously announced by the NBA, no games will be played on Tuesday, November 8 in recognition of Election Day.
PRE-SEASON SCHEDULE: The Pacers also confirmed their 2022 pre-season schedule, which starts with two road games, the first on Wednesday, October 5 at Charlotte (7:00pm ET) and then on Friday, October 7 at New York (7:30pm ET). The Pacers will conclude their pre-season schedule with two games at Gainbridge Fieldhouse, the first on Wednesday, October 12 against New York (7:00pm ET) and then on Friday, October 14 against Houston (7:00pm ET).
NATIONAL TELEVISION: The Pacers game at Washington on Friday, October 28 will be televised by ESPN. Additionally, the Pacers games at Brooklyn on Monday, October 31, at Portland on Sunday, December 4, and at Boston on Friday, March 24 are all currently slated to appear on NBATV. The Pacers full television and radio schedule will be announced at a later date.
FIELDHOUSE OF THE FUTURE: The second-largest renovation in the history of the NBA, the three-year Fieldhouse of the Future project, is coming to a close and fans will get to experience new artwork, updated concessions, exciting new bar areas, and other significant upgrades to the league's best and most iconic venue. More information on the changes Pacers fans will see can be found here.