Bert Kreischer
The Berty Boy Relapse Tour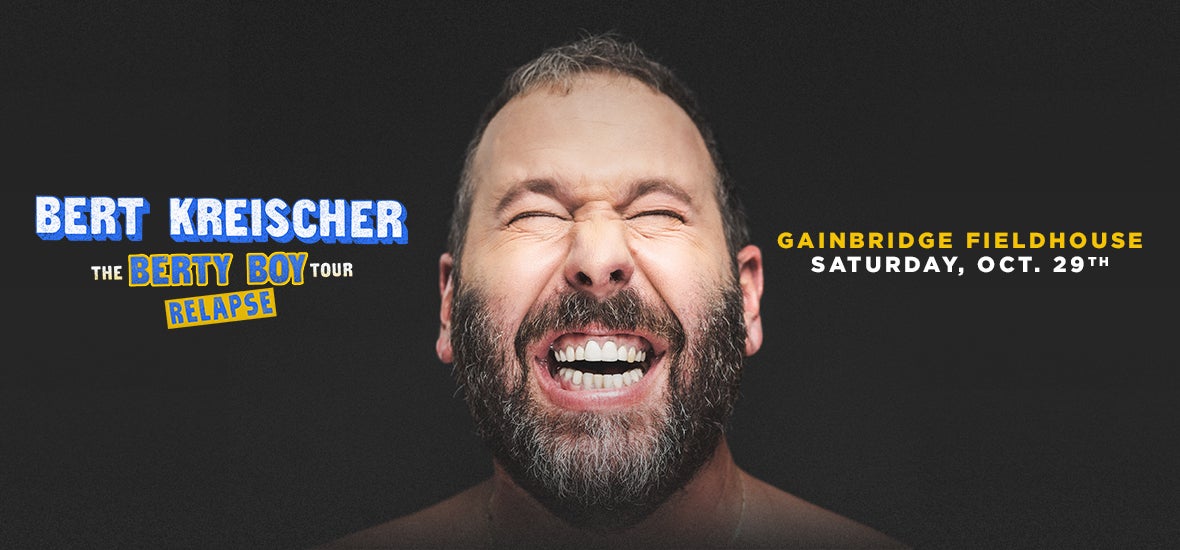 Oct
29
//

2022
Bert Kreischer
The Berty Boy Relapse Tour
Date

Oct

29

//

2022

Event Starts

7:00PM

Doors Open

6:00 PM

On Sale

On Sale Now

Directions

Parking
Bert Kreischer
The Berty Boy Relapse Tour
Event Details
Renowned comedian, podcast host, and author Bert Kreischer announced 32 additional dates to The Berty Boy Relapse Tour with a stop at Gainbridge Fieldhouse on Saturday, October 29, 2022 at 7:00 p.m. ET!
For more information and tickets, visit bertbertbert.com or follow @bertkreischer on social media.
Off the heels of his Fully Loaded Comedy Festival, during which he and other star-studded comedians have been selling out shows with record-breaking attendances at unique venues including minor-league ballparks, a race track, an indoor arena, and an outdoor amphitheater and, Bert is now taking The Berty Boy Relapse Tour to even larger spaces to amuse even more fans (so far nearly 400K of them have been) with his party-boy antics.
What to Know Before You Go
Our goal is to get you inside the Fieldhouse as seamlessly as possible. We ask all guests to arrive early, travel light and have their mobile tickets ready as they enter the building. Check out this list of important things to know as you prepare to get back downtown for plenty of fun and excitement at your favorite Fieldhouse events!
We've provided a complete A-Z fan guide that details everything we have to offer. We hope you will create a lifetime of memories with us at the Fieldhouse of the Future.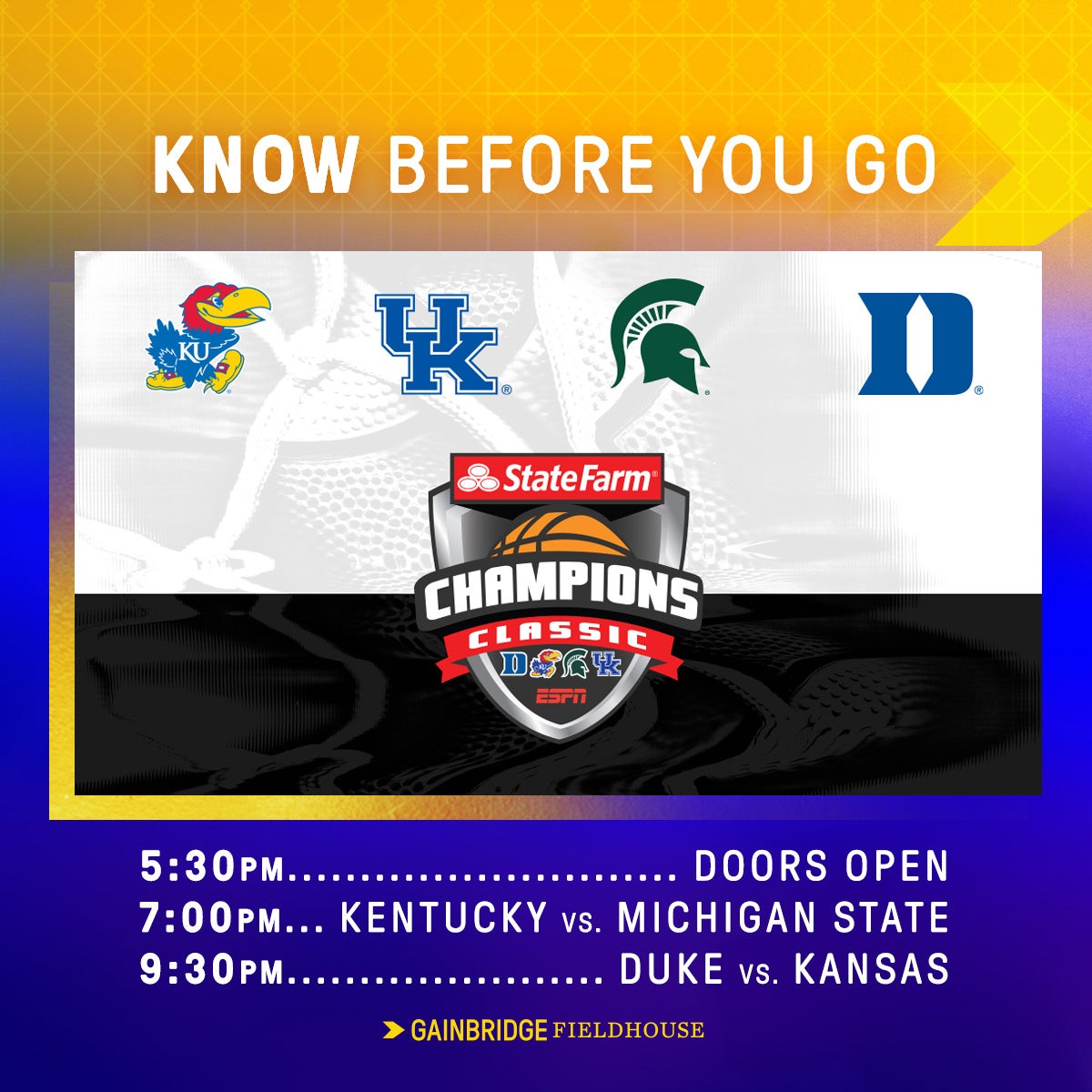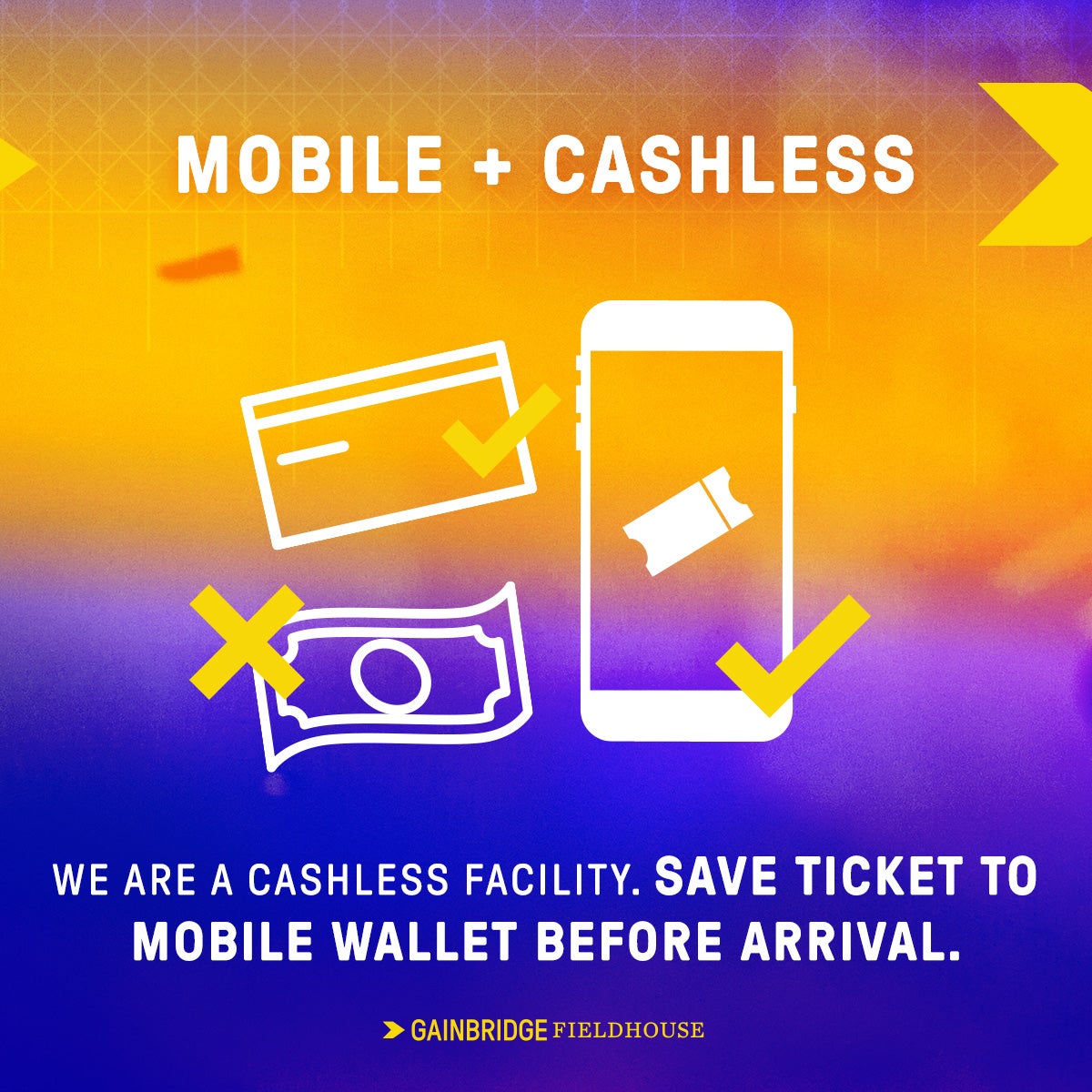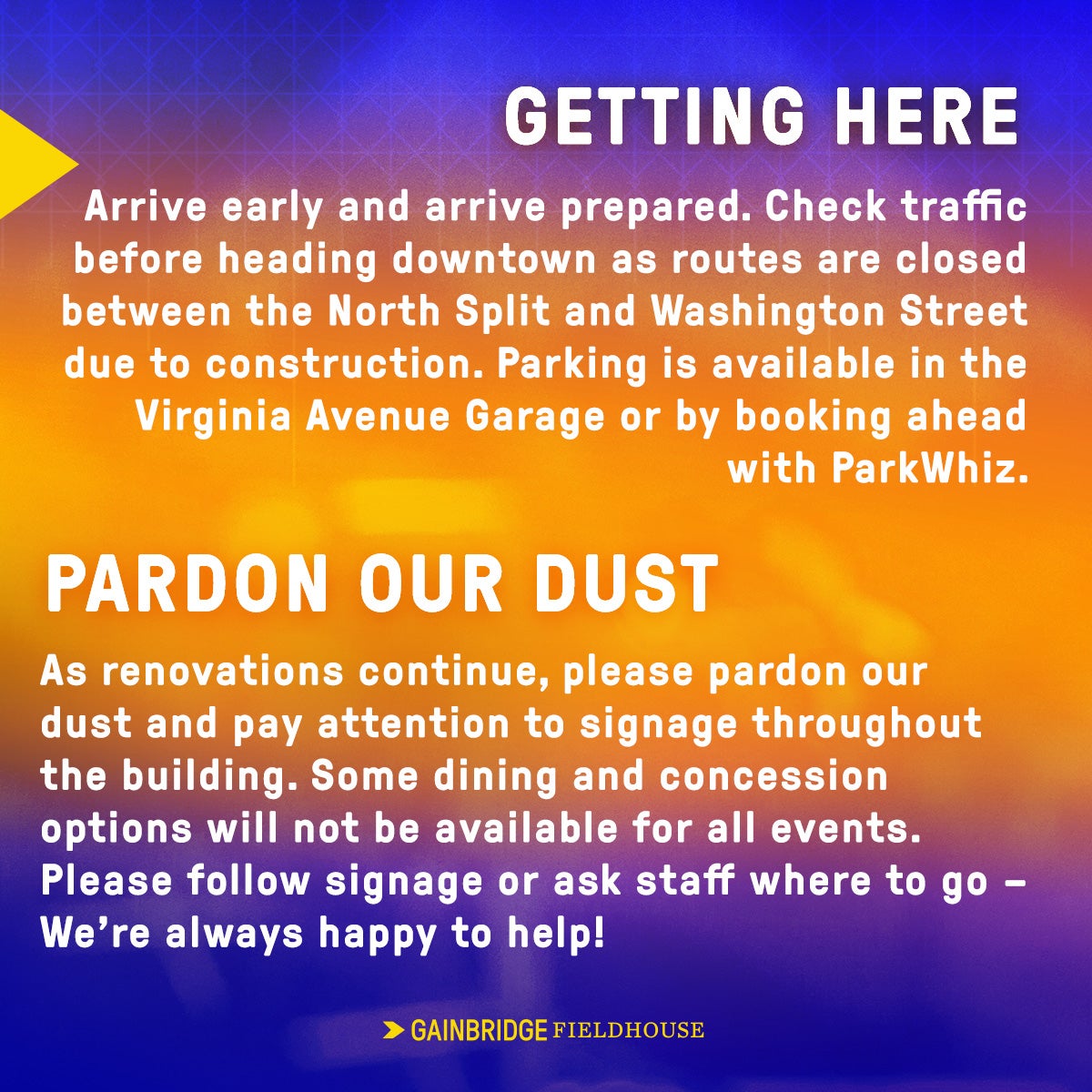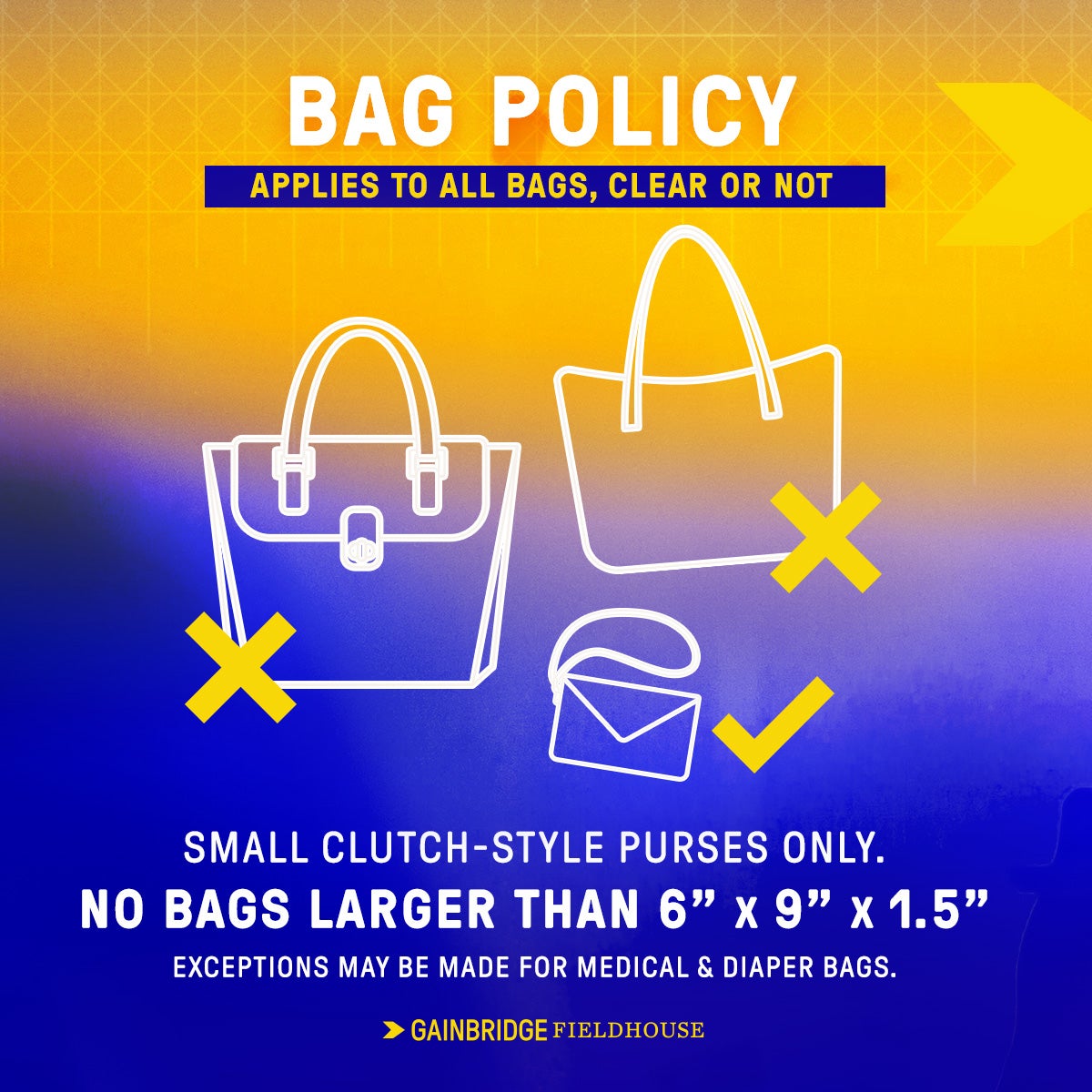 Backpacks (with the exception of single-compartment drawstring bags that meet the NBA bag-size requirements, or media backpacks that are screened at the media entrance), hard-sided bags and any bag larger than 6"x9"x1.5" will not be allowed. Discretion is allowed for purses and diaper bags that, while having the appearance of backpacks, generally are sized differently, and have a different purpose. These are allowed on a case-by-case basis and subject to management approval. All guests entering the Fieldhouse are subject to security screening, visual inspection, and bag inspection conducted by Gainbridge Fieldhouse personnel.
Audience members are not permitted to take photos or record video at any point during the show. This includes professional cameras, handhelds, tablets, phones or any other device
Bert Kreischer is an American stand-up comedian, actor, writer and host who performs to sold-out crowds across the country. His brand-new stand up special "Hey Big Boy", as well as "Secret Time" and "The Machine" are currently streaming globally on NETFLIX. Bert recently debuted his new Netflix docu-series "The Cabin," which shot straight to the top 10 within 24 hours and was the most-watched unscripted series on the platform the week it premiered. Bert Kreischer hosts Go-Big Show with celebrity judges Snoop Dogg, Rosario Dawson, Jennifer Nettles and Cody Rhodes. Described as having a "rare and incredible talent" (Interrobang), Bert has evolved from being named Rolling Stone's 1997 "Number One Partier in the Nation" to one of the top names in comedy. Between his four stand-up specials, his three podcasts: "Bertcast," "2 Bears 1 Cave," and "BillBert," his YouTube cooking show: "Something's Burning," his book Life of the Party: Stories of a Perpetual Man-Child (2014), Bert has succeeded in finding the elusive blend of "being a cringe comedian with real insight" (Interrobang). Lauded as one of the best storytellers of his generation, Bert seamlessly and sincerely shares anecdotes about his family and fatherhood while showing his ability to prove "that there's a way to take his [party-boy] antics into middle-age," (Forbes). His infamous story about robbing a train with the Russian Mafia was recently optioned by Legendary (the studio behind The Hangover Series, Jurassic World, and Straight Outta Compton) to be turned into a movie. After the successful debut of The Body Shots World Tour in 2019, where he quickly sold out theaters and added shows in almost every market, Bert performed 59 shows of his "Hot Summer Nights," a socially-distanced outdoor tour spanning 35+ cities across 18 states and reaching 80,000+ individuals, coining him as the first-ever stand-up comedian to embark on a drive-in comedy tour. This September in Brandon, MS, Bert wraps up the eighth show of his Fully Loaded Comedy Festival, during which he and a star-studded lineup have been bringing comedy to minor-league ballparks, a race track, an indoor arena, and an outdoor amphitheater selling out 6 of the shows. He will also resume The Berty Boy Relapse Tour in September 2022.
Outback Presents is the leading independent, full-service promoter of live entertainment. Based in Nashville, Outback Presents produces thousands of music and comedy shows, tours, and festivals annually across North America and connects its diverse roster of artists with their fans.