2022 NCAA Tournament First/Second Rounds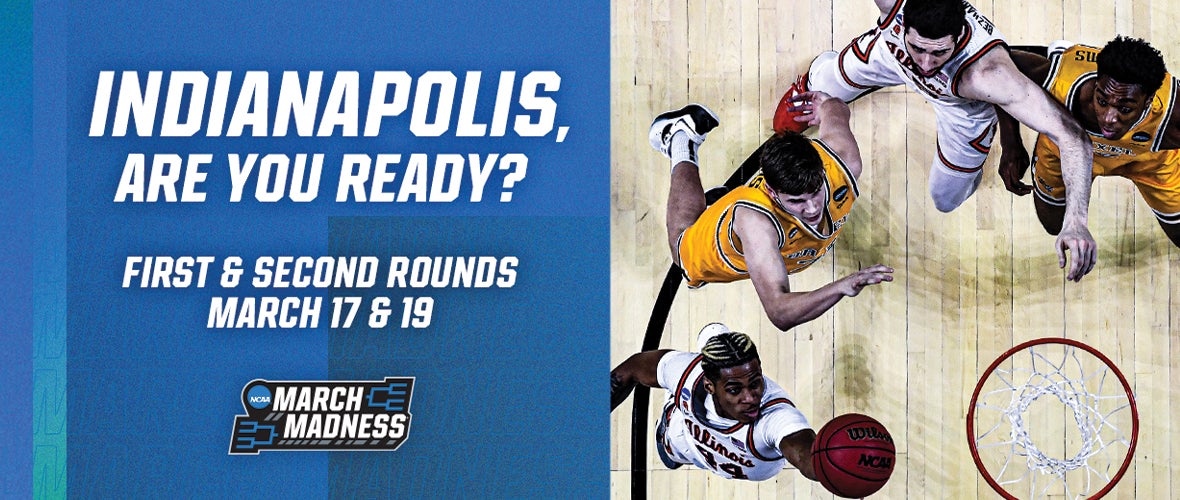 Mar
17
-
19
//

2022
2022 NCAA Tournament First/Second Rounds
2022 NCAA Tournament First/Second Rounds
Event Details
The Road to the Final Four® stops in Indianapolis March 17 & 19, 2022 at Gainbridge Fieldhouse when IUPUI and Horizon League host the First and Second Rounds of the NCAA ® March Madness ® Tournament!
Tickets will be available for NCAA subscribers October 26-28, 2021 – sign up here to hear about it first! Tickets go on sale to the general public Saturday, November 6, 2021.
Can't wait? Secure your access NOW with an official NCAA Fan Experience ticket and hospitality package from On Location, the Official Ticket & Hospitality Provider of the NCAA.
NCAA, March Madness and The Road to the Final Four are trademarks owned by the National Collegiate Athletic Association. All other licenses or trademarks are property of their respective holders.