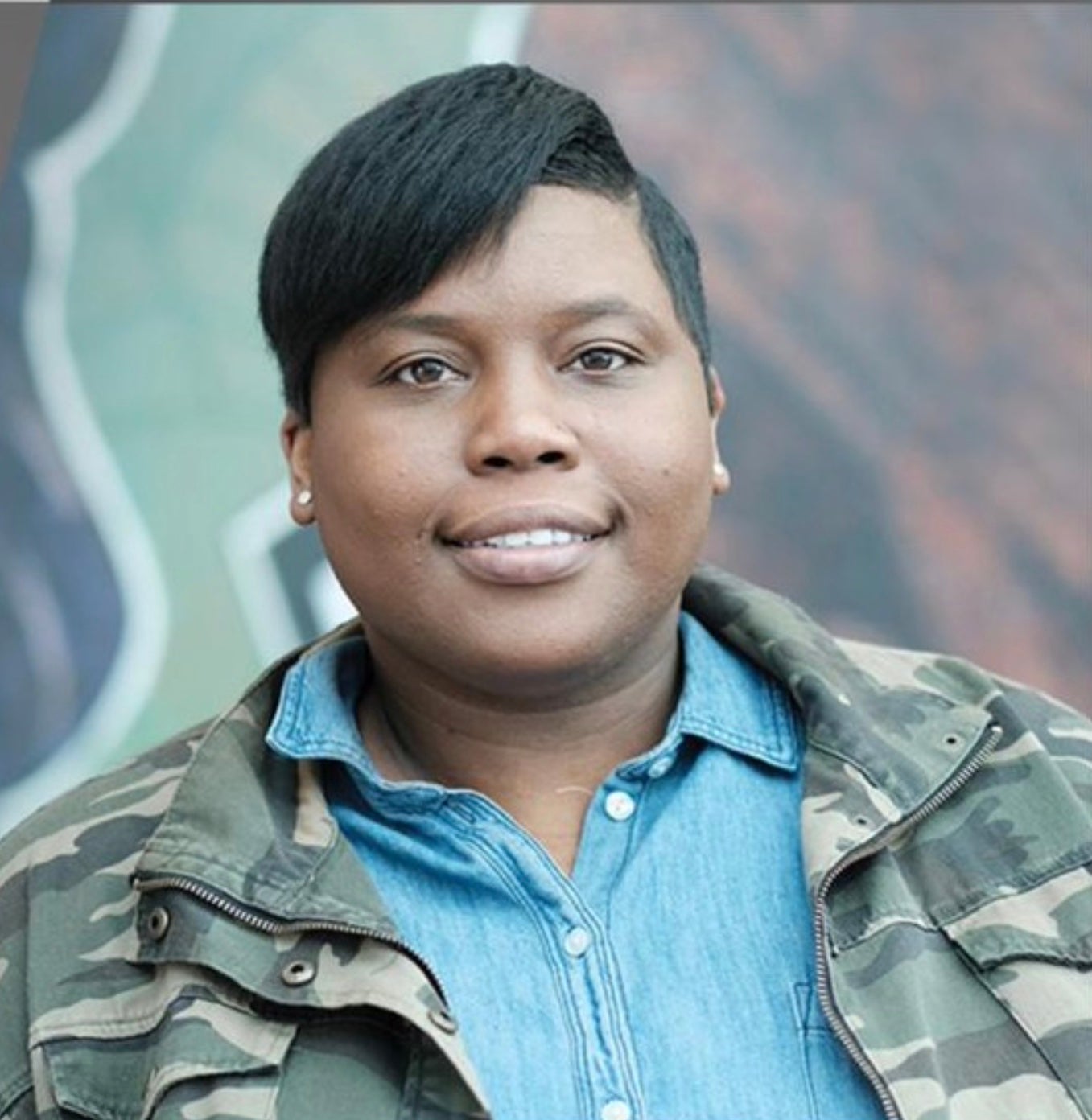 Tasha is a graduate of Herron School of Art & Design, IUPUI, where she studied painting and drawing. She works in both digital design and traditional hand techniques, using a kaleidoscope of patterns with a recognizable figurative style. Her current fine art works are Afrocentric with hints of Afrofuturism.
Art Piece
Location in Fieldhouse: Main Concourse
Indiana Pacers Hall of Famers, 2022

Write Up of Piece: Tasha Beckwith's mural depicting Pacers and Fever royalty uses design details inspired by 19th century Art Nouveau, a Victorian-era aesthetic, and a grayscale portrait style to give a classical feeling. Moving forward in time from left to right, the composition begins with portraits of legendary Pacers Coach Bobby "Slick" Leonard and his star players Roger Brown, Mel Daniels, and George McGinnis. Owner Mel Simon represents a new era for the Pacers, and Fever Coach Lin Dunn and her star player Tamika Catchings. Finally, Reggie Miller, the most recognizable player in franchise history, looks ahead as if to welcome the star Pacers players of the future.