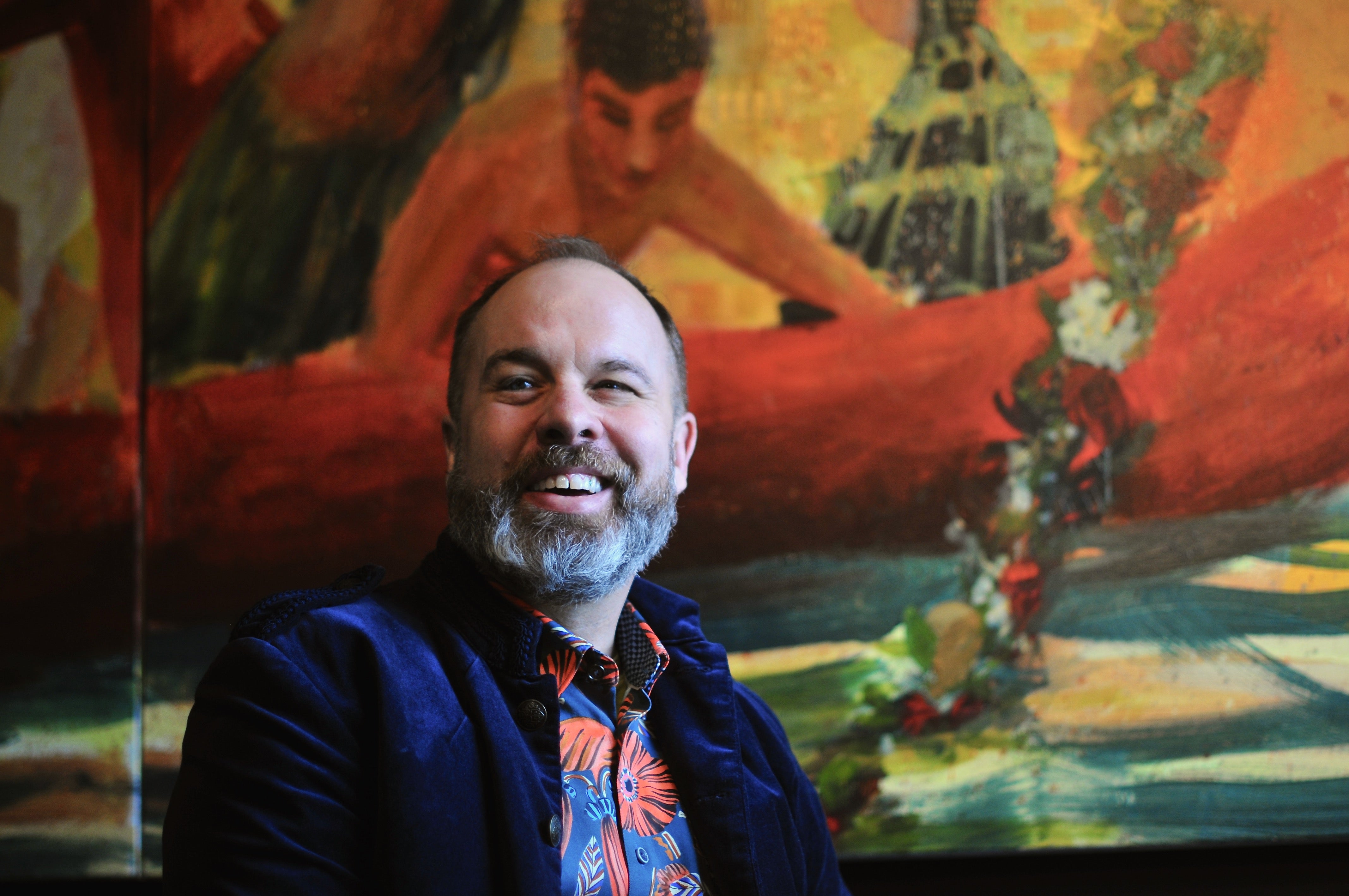 Kyle grew up in Texas and New Mexico, witnessing from a young age a mix of vibrant cultures and large wild spaces. Since earning degrees at Baylor University (BFA) and Southern Methodist University (MFA), Kyle has been painting full time, working periodically as a decorative painter and stage set designer, and making fine art. He has served as curator for exhibits in Texas and Indiana and currently is curator for the Harrison Center in Indianapolis, where he is part of a synergistic community of 36 working artists who share ideas, tools, and life.
Art Piece
Location in Fieldhouse: Balcony
Seeing Stars, 2022

Write Up of Piece:
Indiana high school basketball is on display in this parade of 30 youth players wearing historically representative uniform styles and representing the wide range of genders, ethnicities, and body types seen playing Indiana's game through the years. Hoosier Hysteria, the phrase that sums up how folks in Indiana feel about their state sport, is known to at once be a source of state pride, unification, and fierce debate. But mostly, it is what brings people of all backgrounds together, culminating in the Indiana High School Athletic Association basketball state championship games at the fieldhouse to end each season. The background coloration subtly references the Pacers team colors.