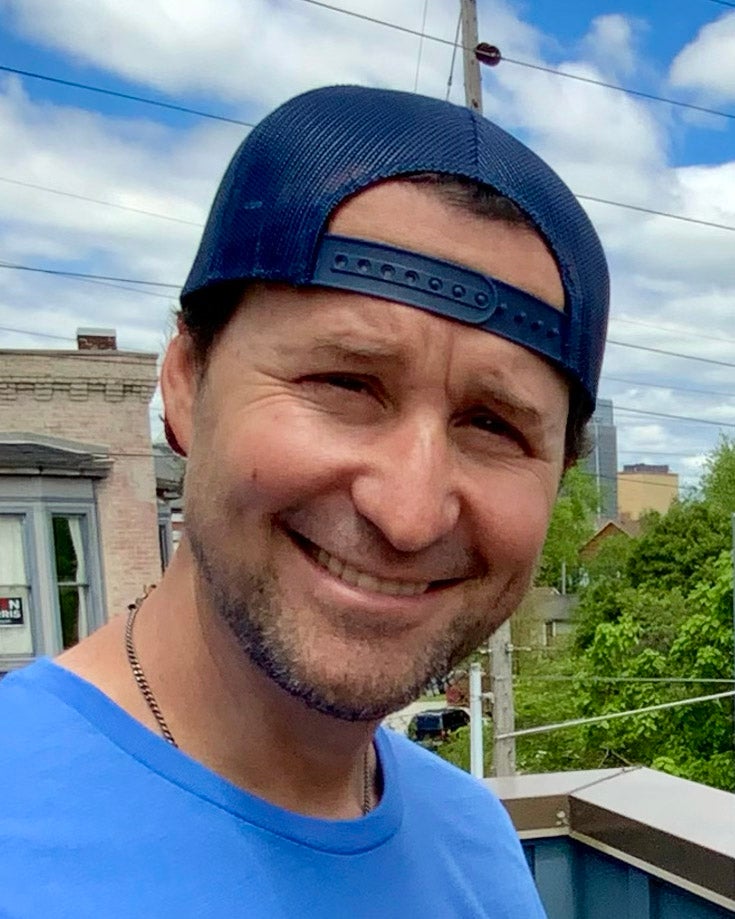 JD graduated from the Herron School of Art & Design, IUPUI, and spends his time doing commissioned work for various commercial and residential clients. He exhibits his pop-art-inspired work locally at art fairs, restaurants, and other community-based venues, and teaches Painting at Ivy Tech Community College.
Art Piece
Location in Fieldhouse: Balcony
High School Basketball, 2022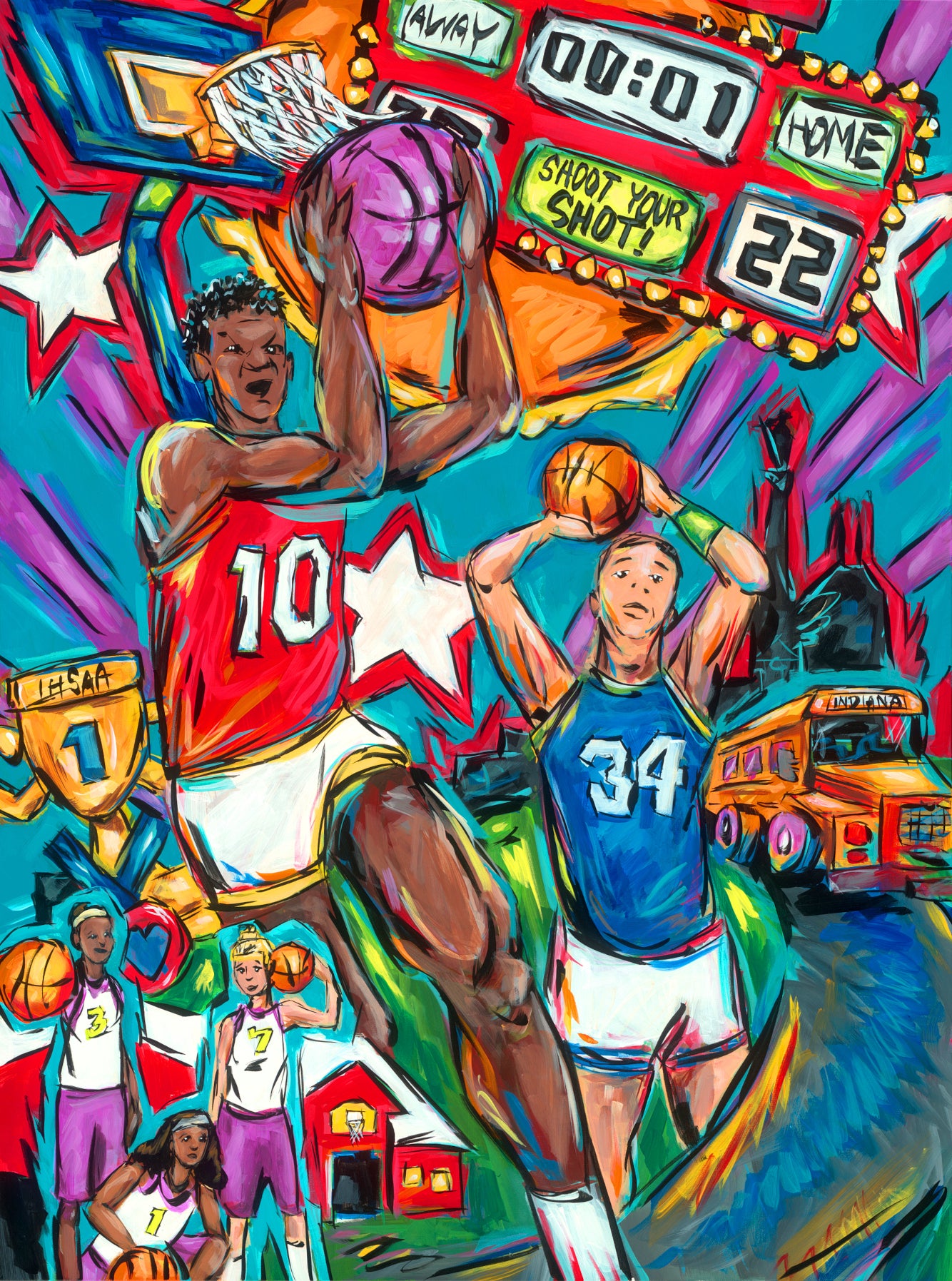 Write up of Piece: Anyone who has played high school basketball in Indiana knows just how unique the experience is. JD Bills presents the experience of high school basketball from the players' perspective. Traveling to games, intense rivalries, the excitement of being on the court, earning the chance to play in the State finals at the Fieldhouse, and the thrill of winning the championship trophy all have their place in this expansive scene.