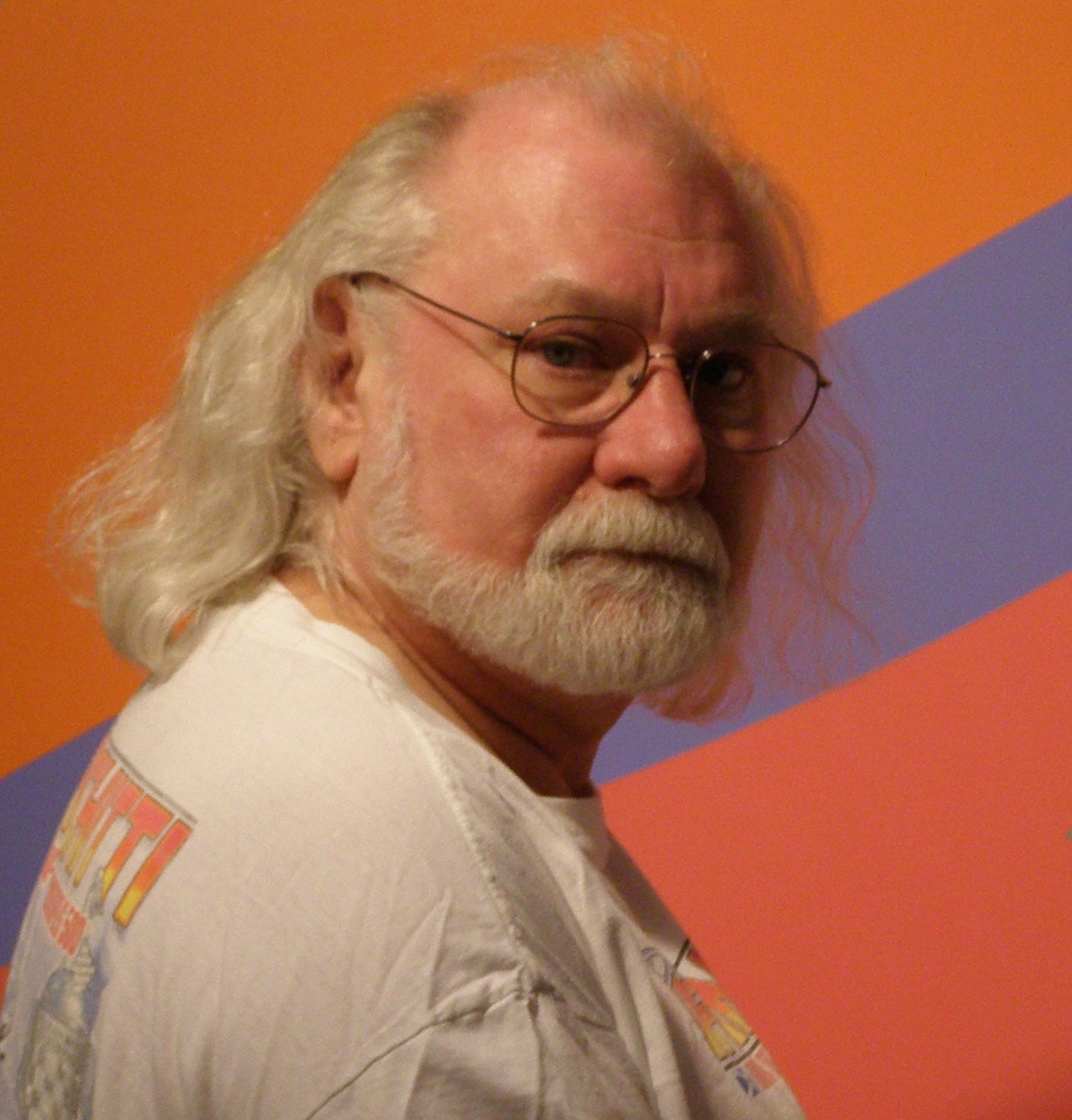 Wille earned his BFA in Sculpture from the Herron School of Art & Design, IUPUI, and his MFA in painting from the University of Illinois, Champaign-Urbana. Born in 1949, he grew up on a farm in rural Lapel, Indiana. Wille has been a professional artist since 1978, and his award-winning artwork has been exhibited in galleries, universities and museums, locally, nationally & worldwide. His work is well known for its brilliant color, illusionistic effects, and compact, iconic storytelling.
Art Piece
Location in Fieldhouse: Key Bank Suites Level
Indy: The Amateur Sports Capital of the World, 2022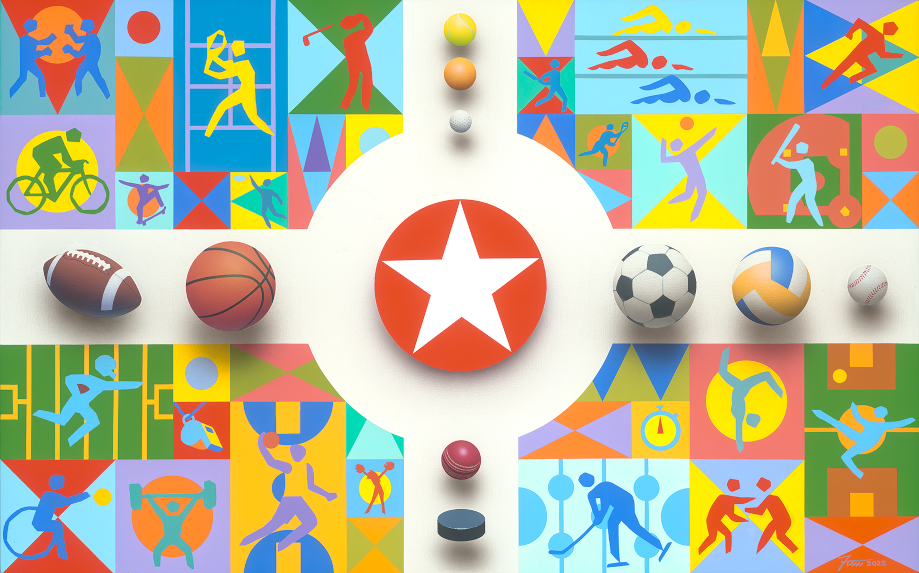 Write up of Piece: Indy's leaders have for decades used sports as a deliberate strategy to fuel the city's growth, something Faust's painting reflects. Icons symbolizing nineteen different international-level sports, for which title-contending competitions have been hosted here, combine with flag-like graphics and representations of ten different pieces of sporting equipment. All are arranged in the form of Indianapolis' city flag.