Ismael Muhammad (Ish) Nieves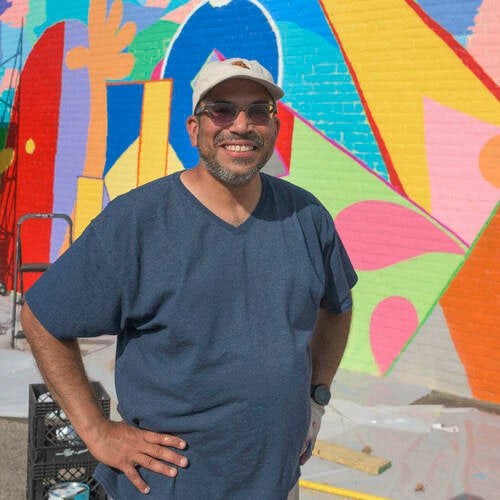 Ish is a self-taught artist who splits his practice between graffiti-inspired abstract expressionism and public murals. He is the force behind the CISA (Crazy Indiana Style Artists) graffiti crew, and curates exhibitions of their work and that of other street artists. Ish's work is in many public collections across Indiana and the Midwest.
Art Piece
Location in Fieldhouse: Team Store
Espíritu de Juego (The Spirit of the Game), 2022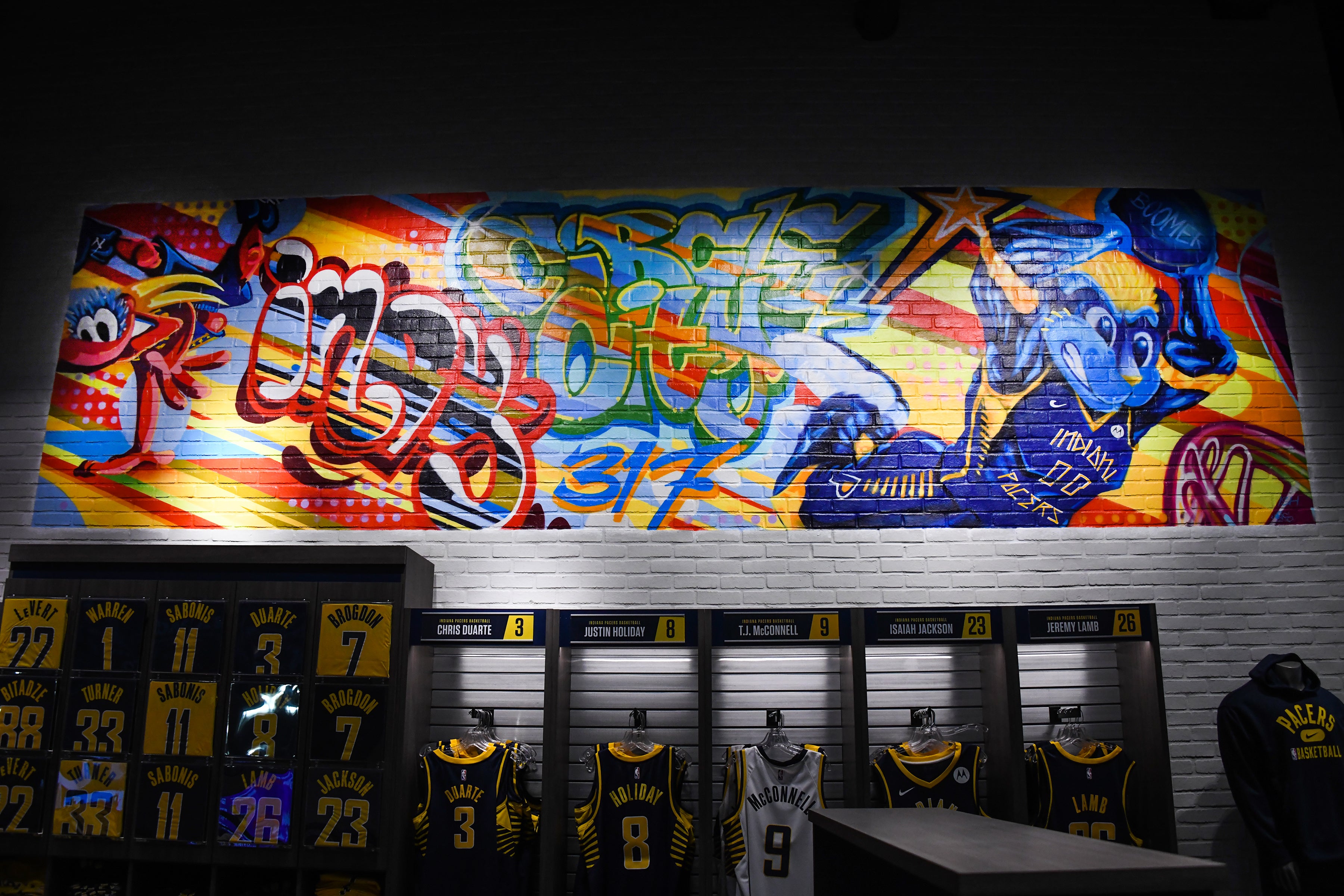 Write up of Piece: In true street art style, Ish Muhammad portrays the Pacers' Boomer and the Fever's Freddy, combined with INDY and CIRCLE CITY in graffiti letters, to capture the energy and excitement one experiences when enjoying a home game at Gainbridge Fieldhouse. These beloved mascots have been entertaining home crowds for decades, and Boomer, a member of the national Mascot Hall of Fame, is renowned for his athleticism and daredevil personality. Muhammad relates more to Boomer and Freddy than he does the players, and he wants every fan to experience the kind of fun the mascots are having.