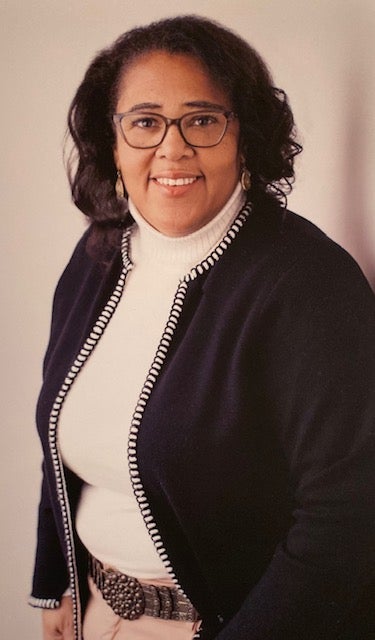 India earned her B.S. in Art Education from Ball State University and has taught public school art ever since. In addition to teaching, she creates boldly layered collage work with overlays of different materials and paints. Her bold colors, shapes, and patterns interact with her figural style to illuminate stories of love, pride, and family inspired by her Indiana childhood. She exhibits frequently around the tri-state area and her work is held in prominent museum collections (including the Indiana Governor's Residence) and civic venues like Eskenazi Hospital in Indianapolis and Reid Hospital in Richmond.
Art Pieces
Location in Fieldhouse: Key Bank Suites Level
The Court, 2022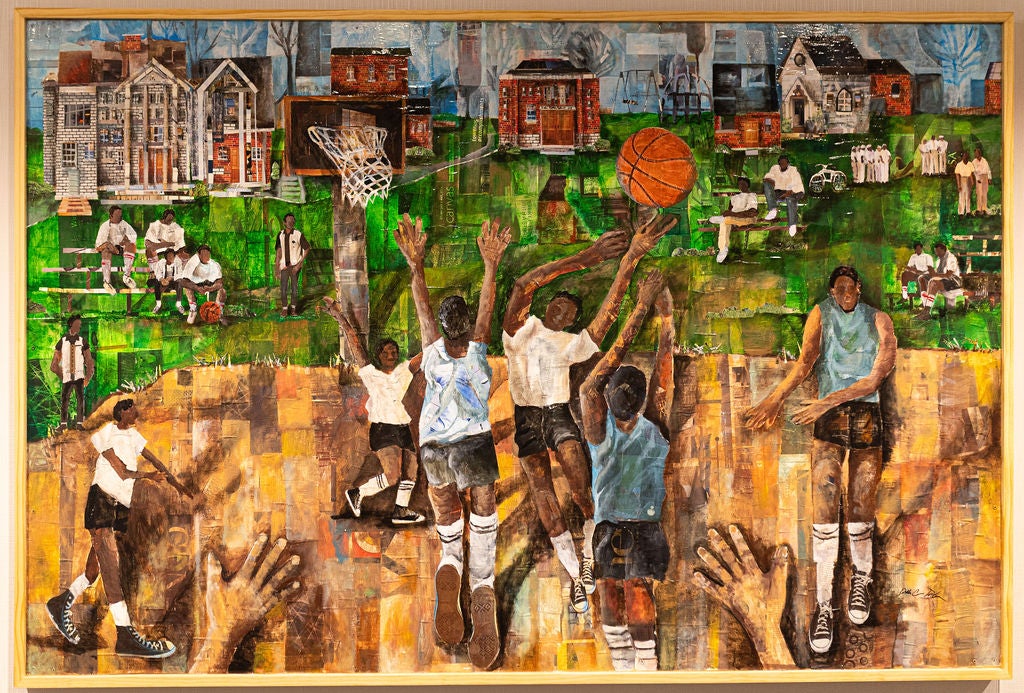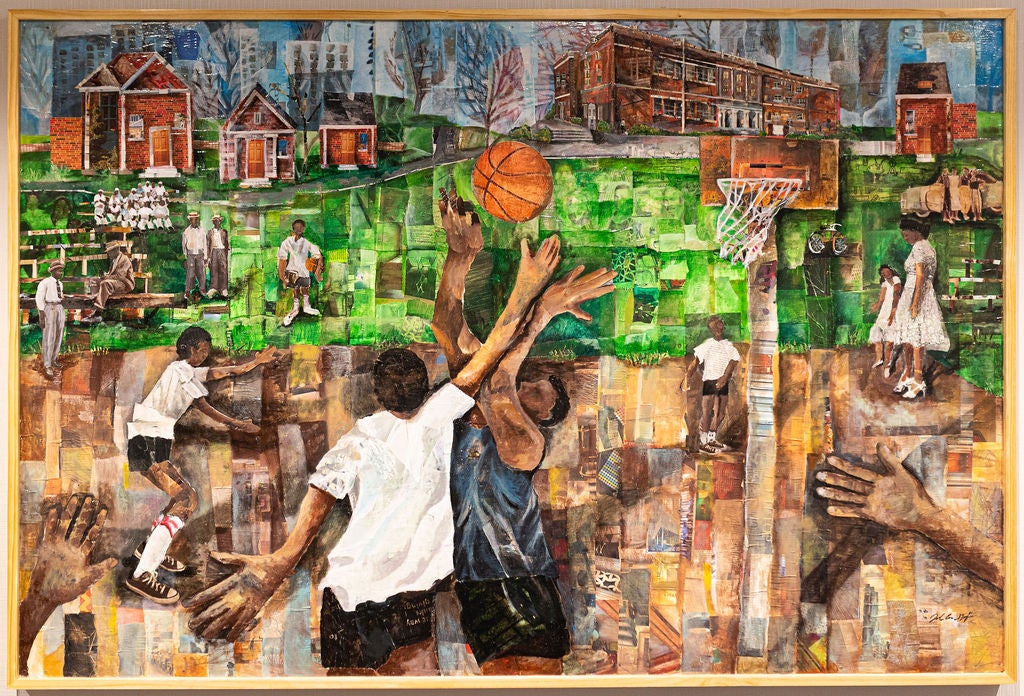 Write up of Piece: In this large diptych (two wooden panels), Cruse-Griffin tells the story of the ascendance of Black basketball in Indianapolis, from the powerhouse Crispus Attucks High School teams to the "Dust Bowl" court in the segregated Lockefield Gardens housing project on the city's westside. On this court, street players, business-sponsored teams, Police Athletic League teams, and high school players met, mingled, and then competed in annual tournaments staged from 1948- 1974. Sportsmanship, camaraderie, and cultural cohesion made the court symbolic of more than just basketball.
The Farm, 2022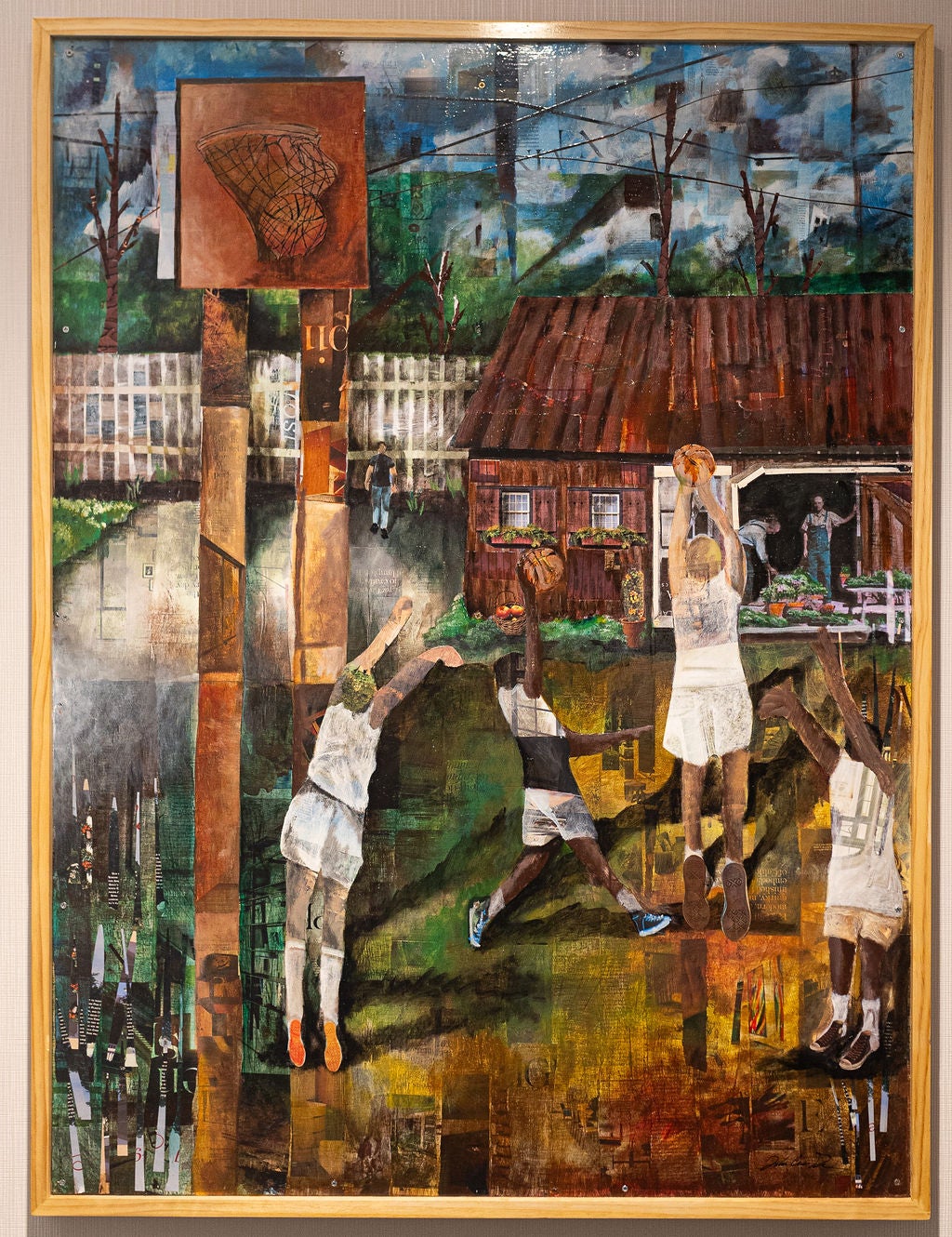 Write up of Piece: Indianapolis's Black neighborhoods on the city's westside remained a combination of urban and rural well into the 20th century. While the Dust Bowl was the urban equivalent of the basketball hoop nailed to the barn, the city still housed barns with hoops where local kids played neighborhood pickup games. Cruse-Griffin recreates this era where basketball knitted people from different backgrounds together through the love of the game.
1955, 2022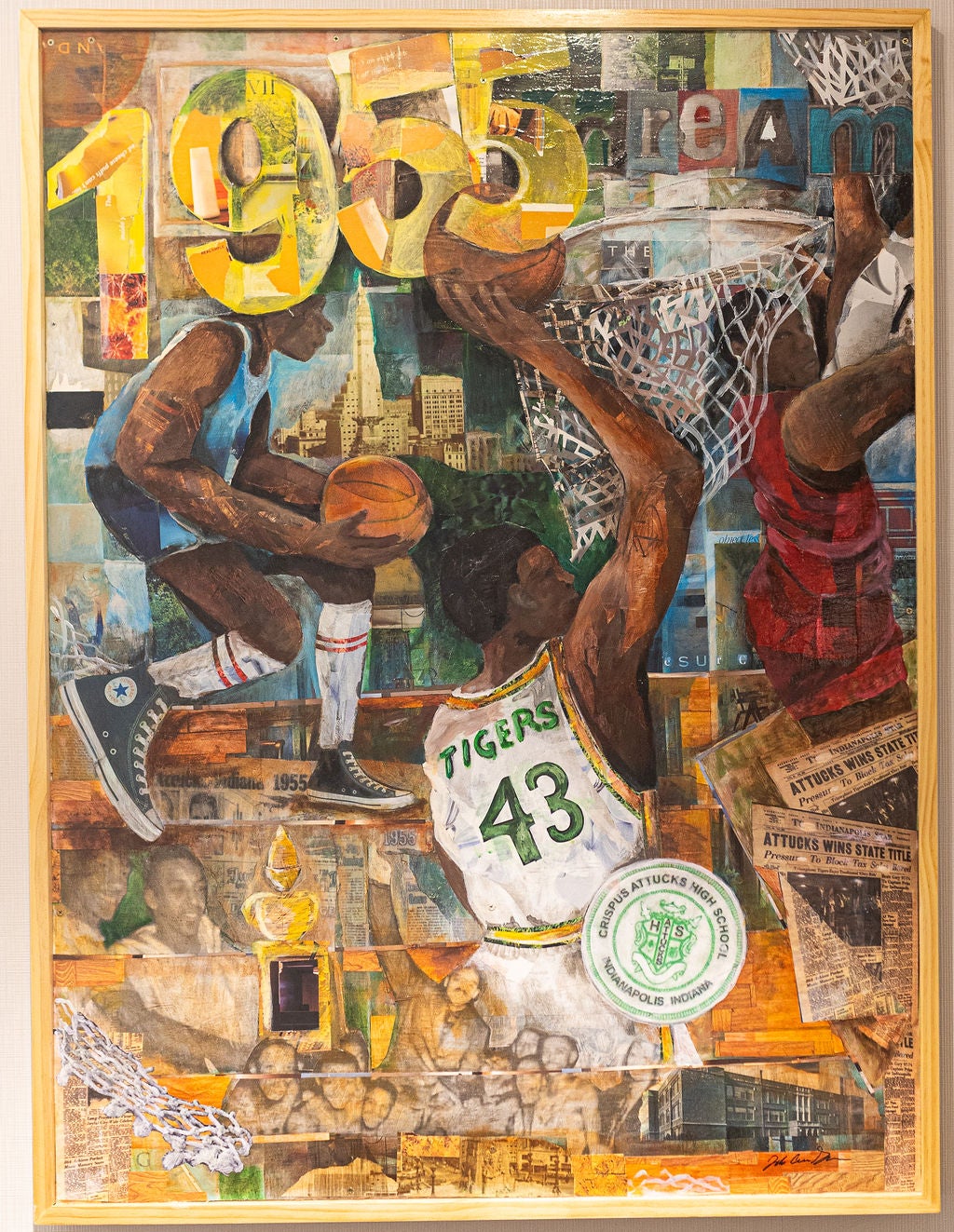 Write up of Piece: Cruse-Griffin recalls the moment in 1955 when Crispus Attucks High School, an all-Black segregated team, brought home its first state basketball championship. With a season record of 31-1, Attucks beat the other all-Black school, Gary Roosevelt, 97-74 in the final game and became the nation's first all-Black team to win a state championship. In doing so, the team that had been excluded from the state tournament until 1943 not only became a state powerhouse, it also cemented the legacy of star player Oscar Robertson.