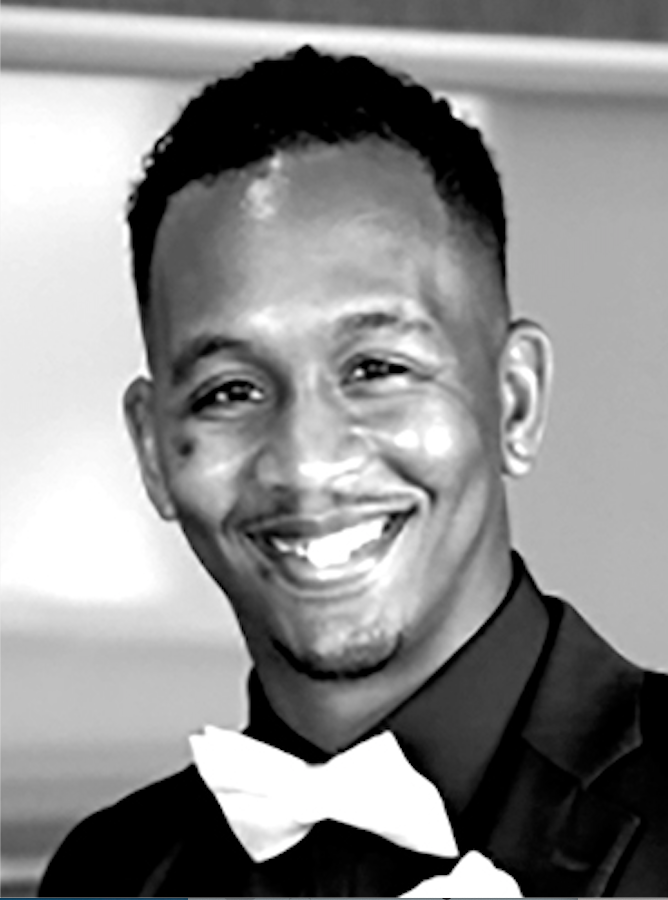 Derrick attended The Art Institute of Indianapolis and graduated with a bachelor's degree in graphic design. Turning more towards fine art, today he is a mixed-media artist specializing in the unusual technique of painting with colored sand to tackle contemporary themes and scenes from his own imagination.
Art Pieces
Location in Fieldhouse: Key Bank Suites Level
F I E L D H O U S E, 2022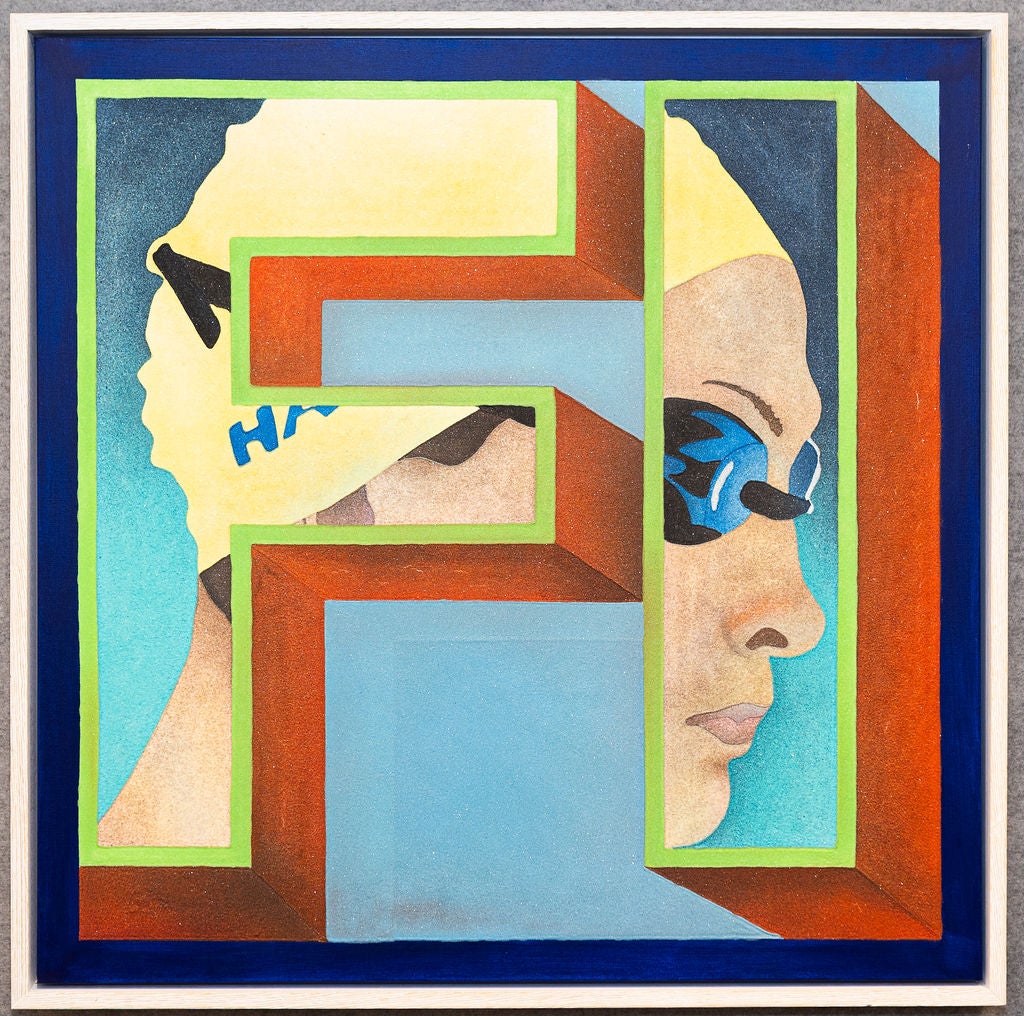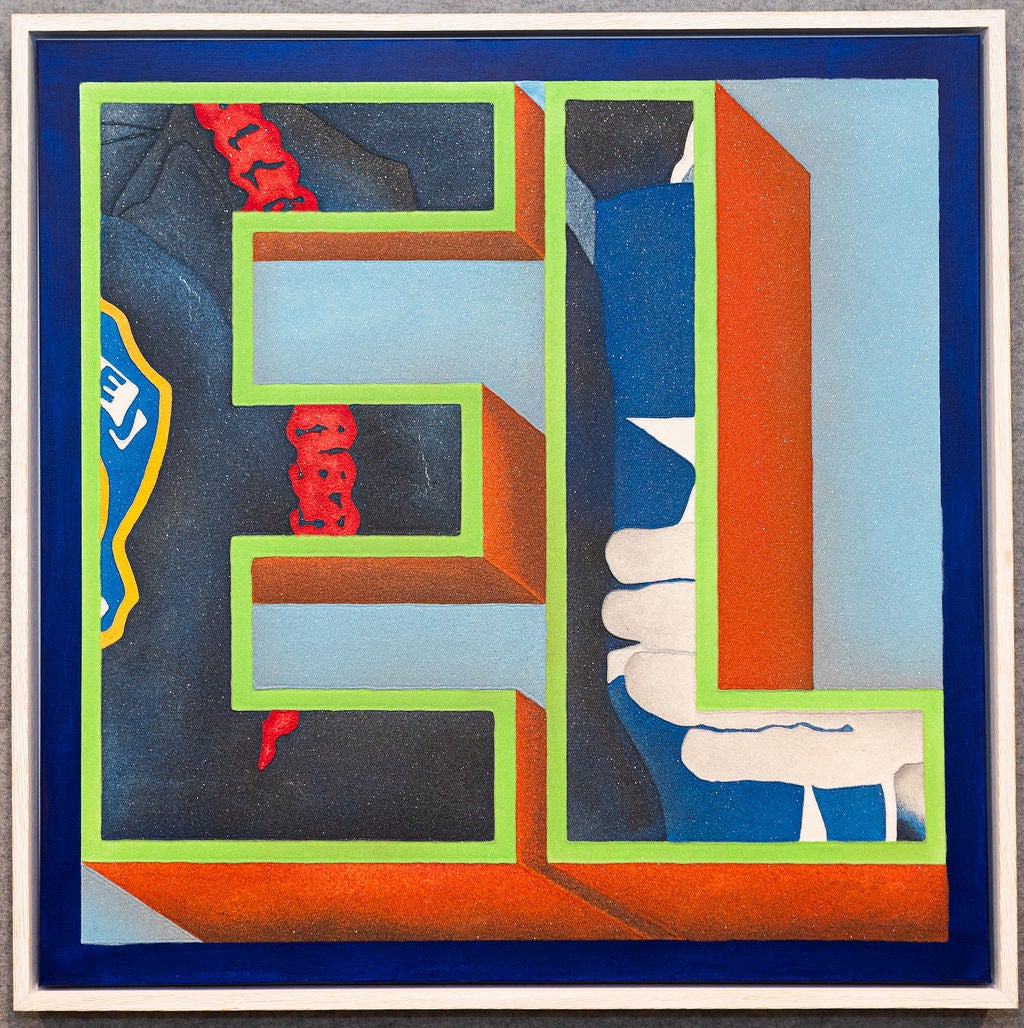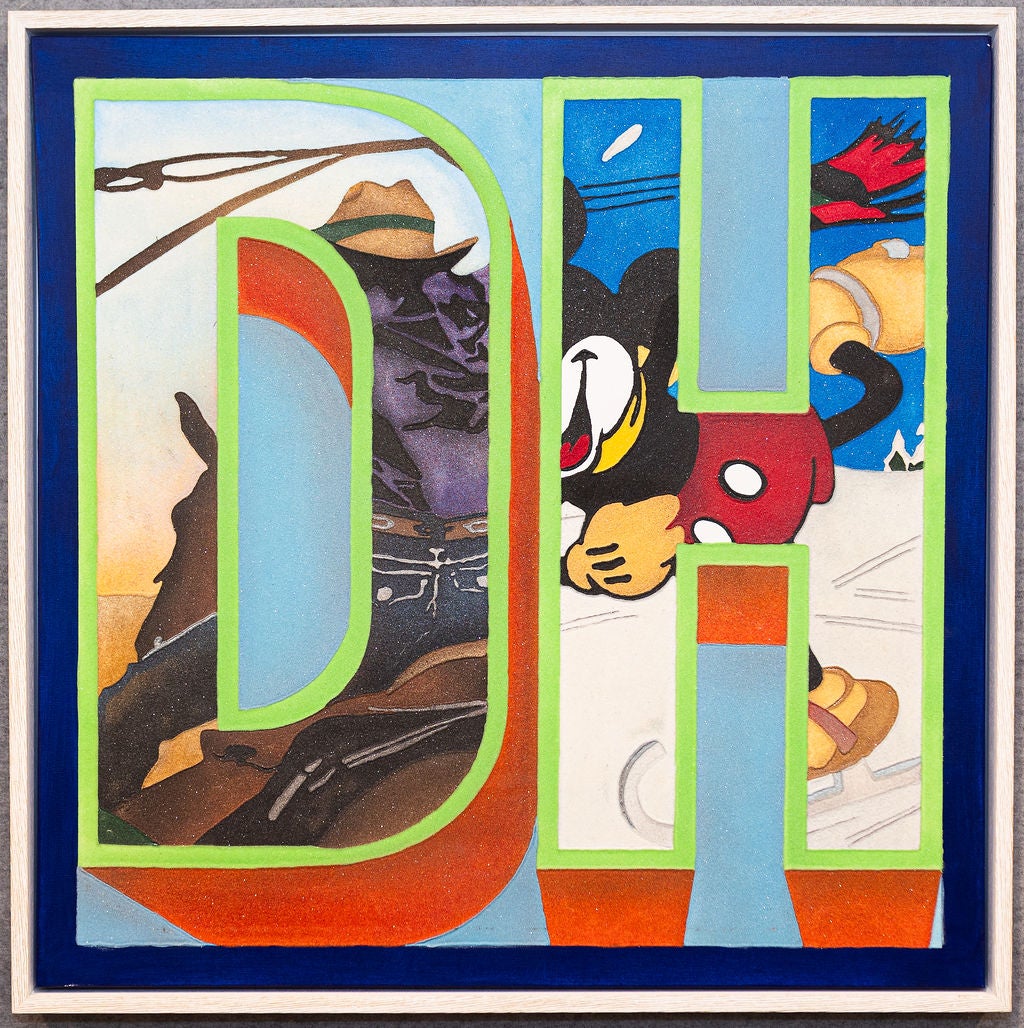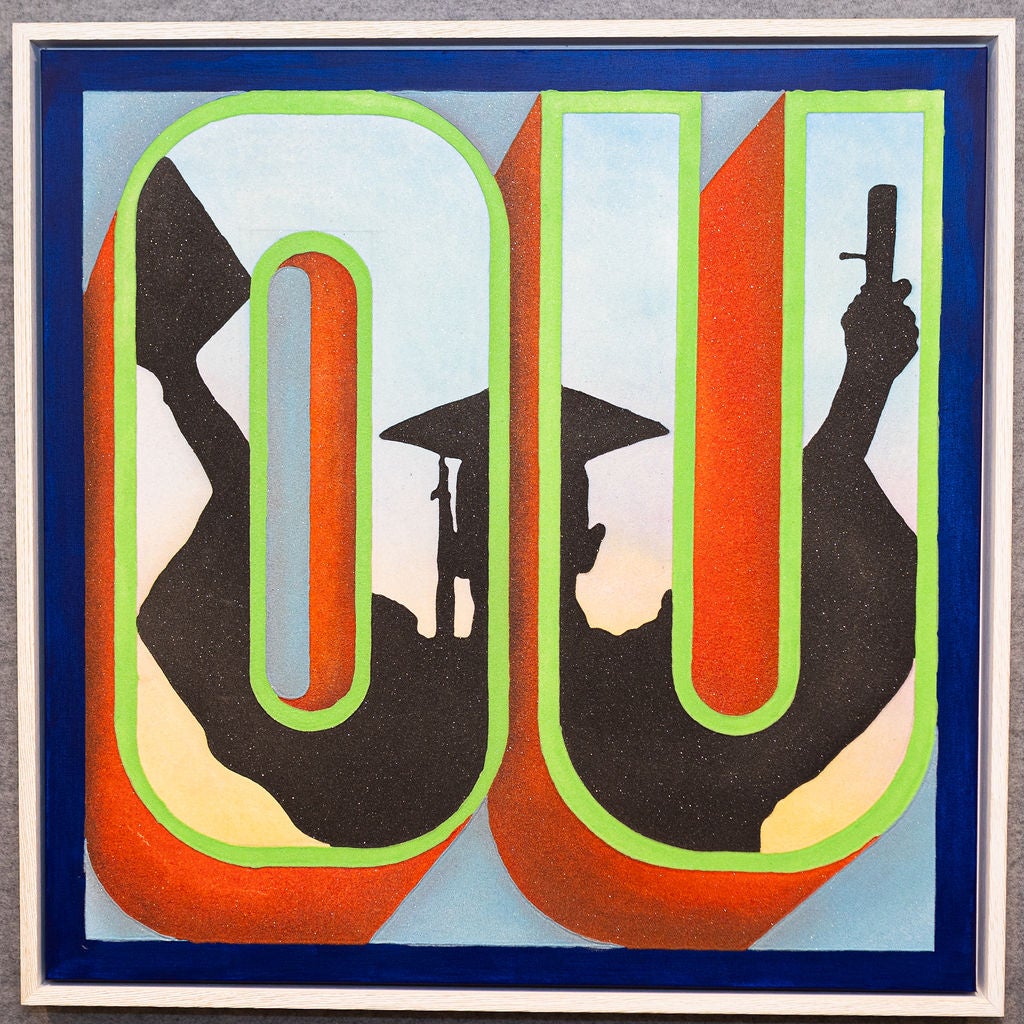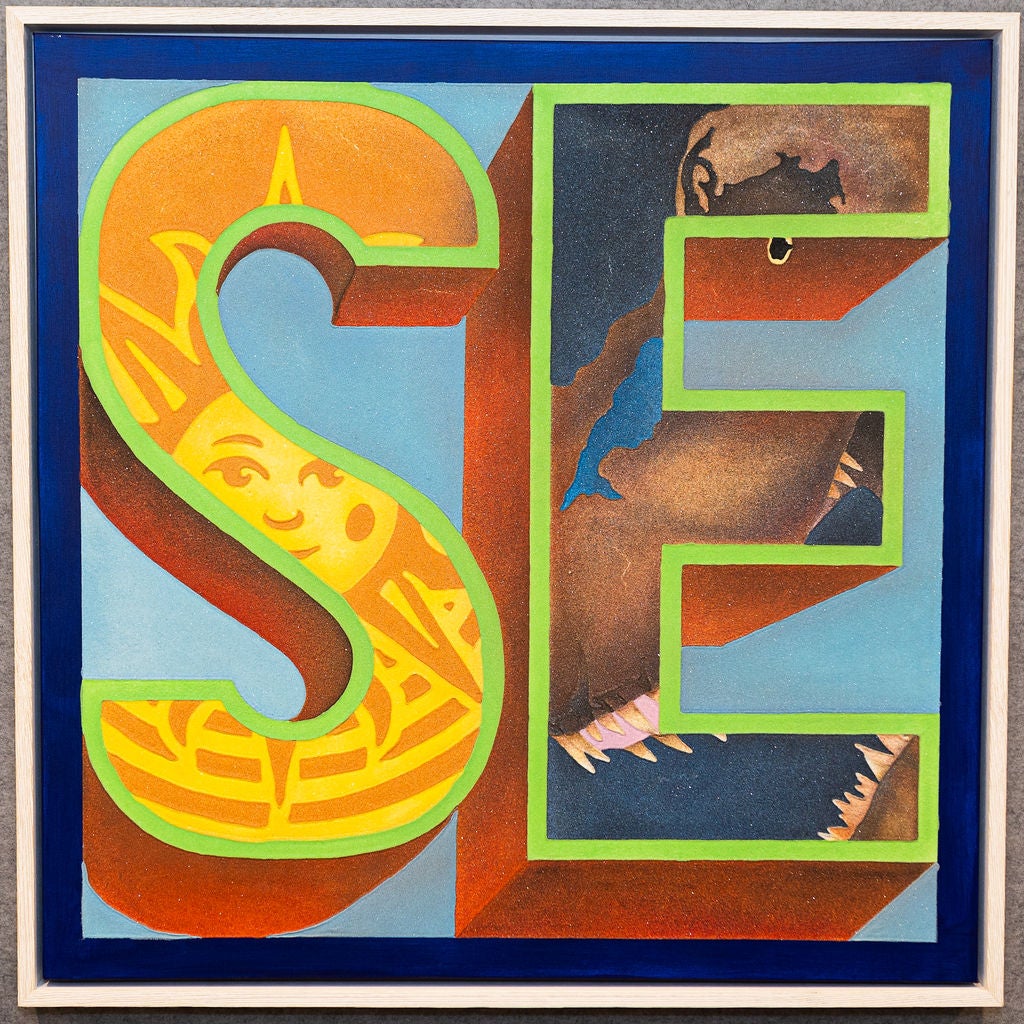 Write up of Piece: Gainbridge Fieldhouse has always been a home to so much more than basketball. From ice skating shows to swimming competitions, police officer funerals to graduations, the venue is the most versatile in the state. Derrick Carter depicts the wide variety of events that have taken place at Gainbridge Fieldhouse each year.
C U L T U R A L, 2022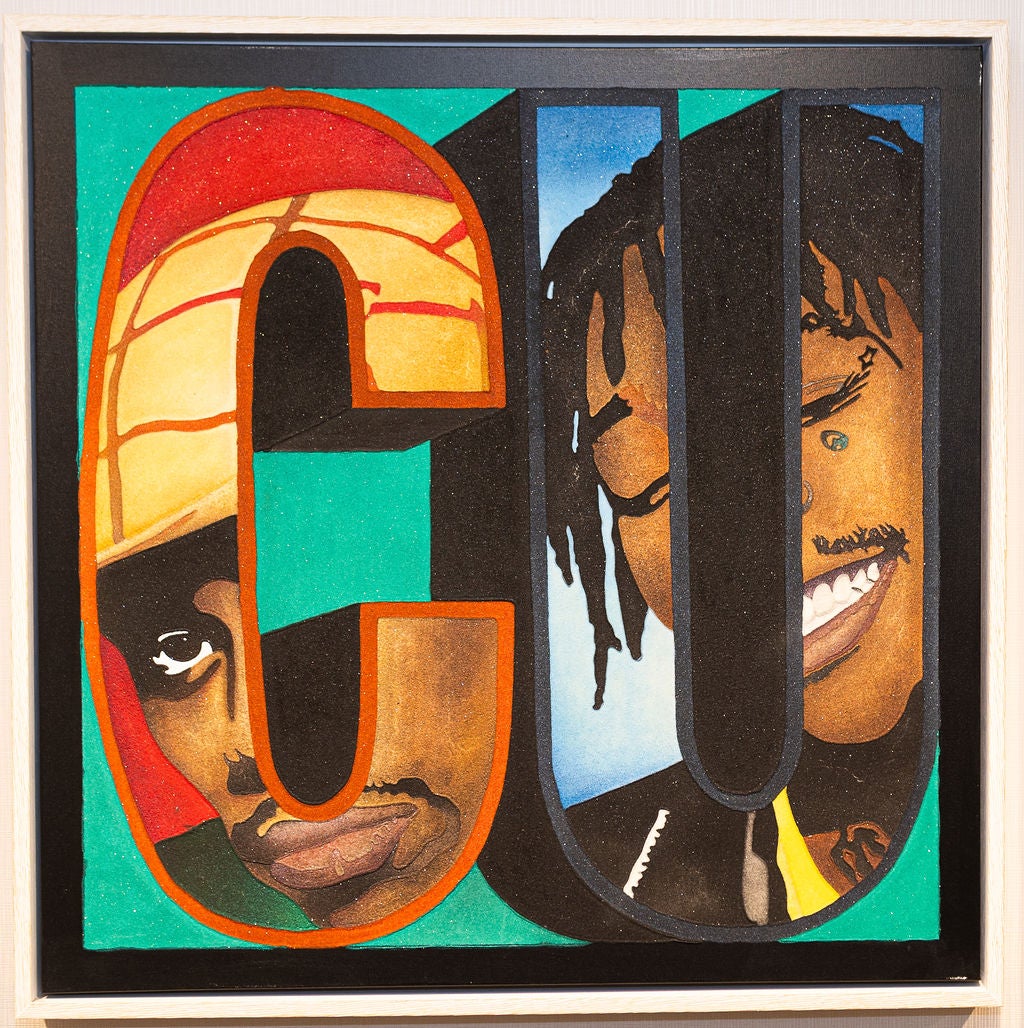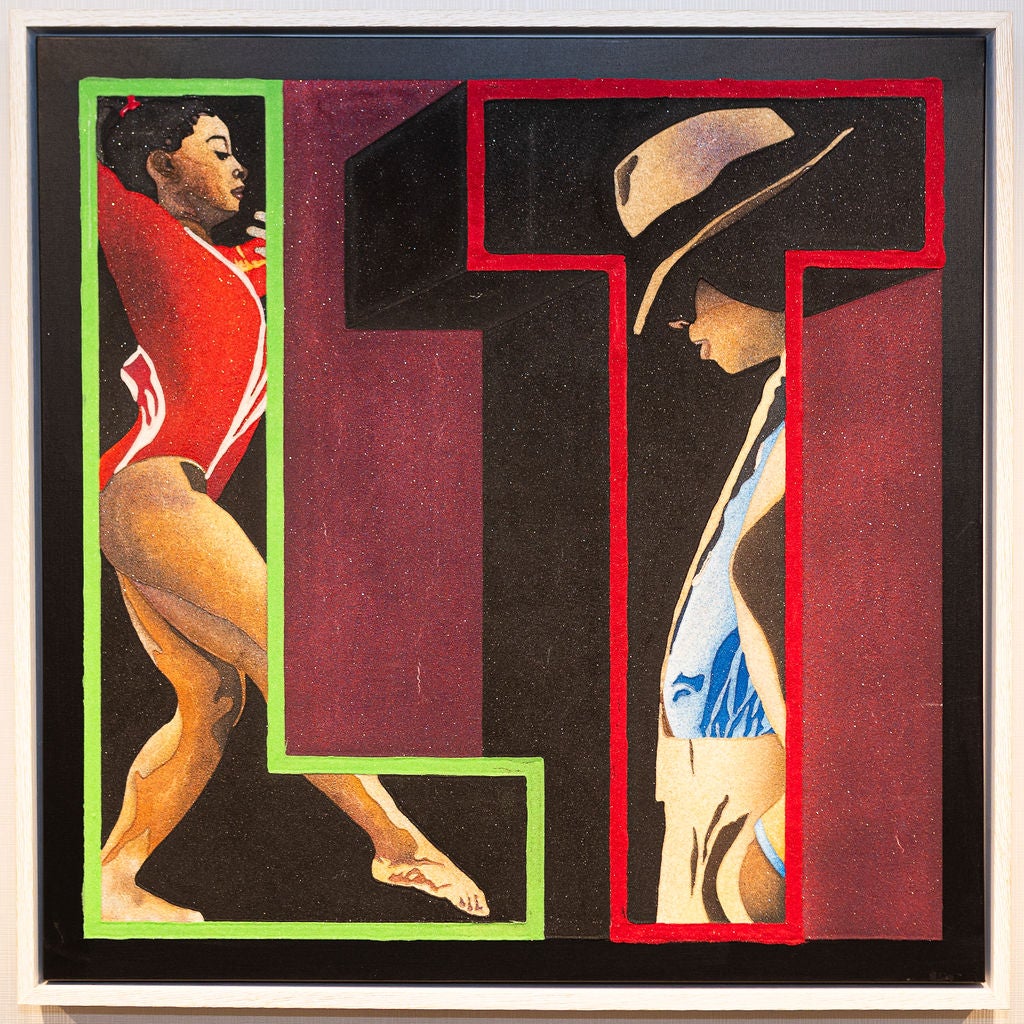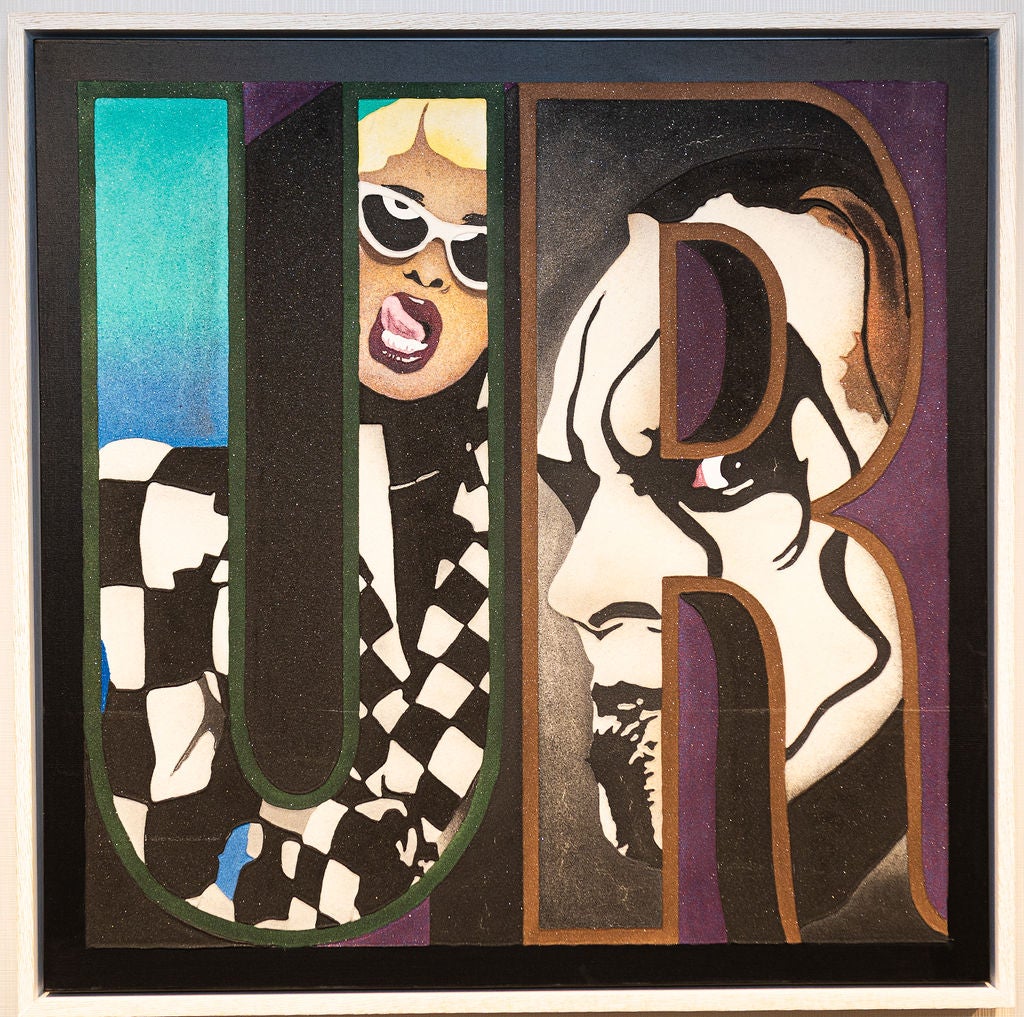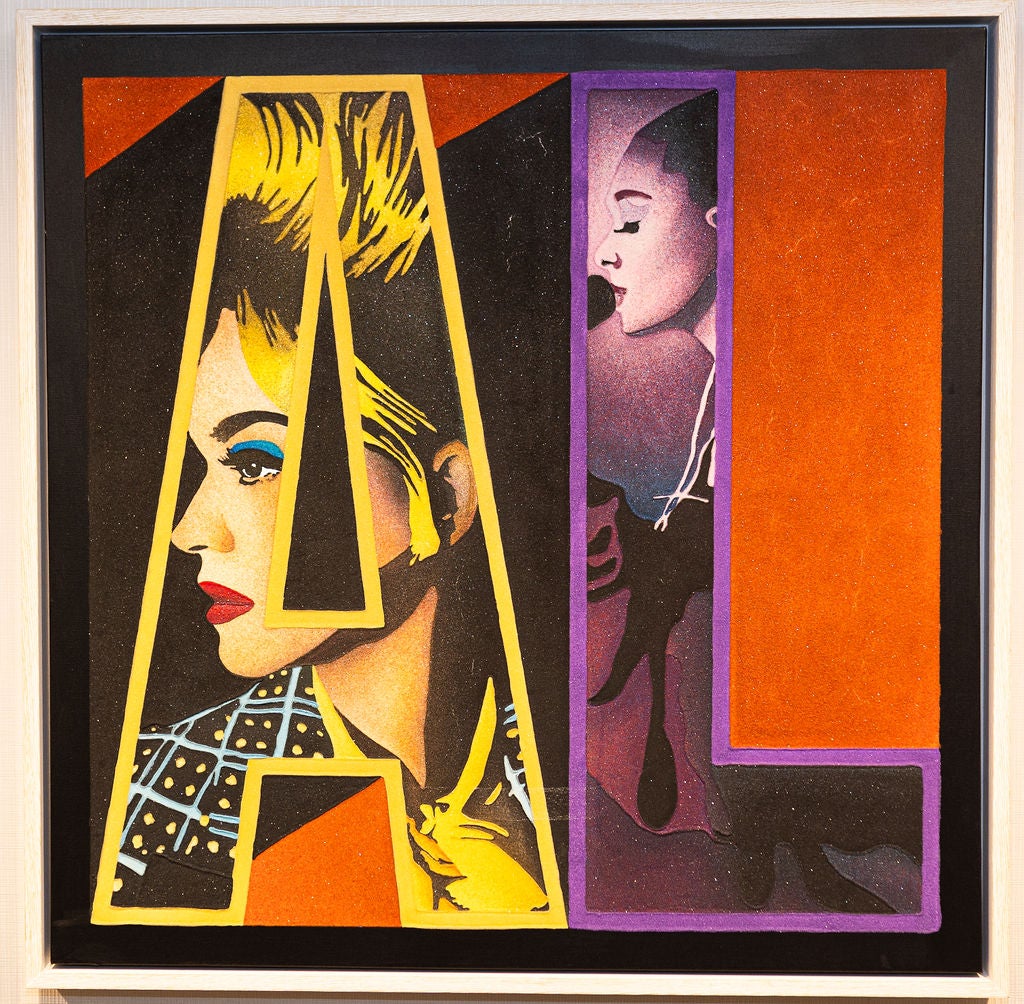 Write up of Piece: Gainbridge Fieldhouse has played host to a diverse list of some of the most notable artists and performers who have influenced American culture of the 20th and 21st centuries. Derrick Carter recalls just a few of them, such as Lady Gaga, Wiz Khalifa, Simone Biles, Ariana Grande, and more.
Garth Brooks, 2022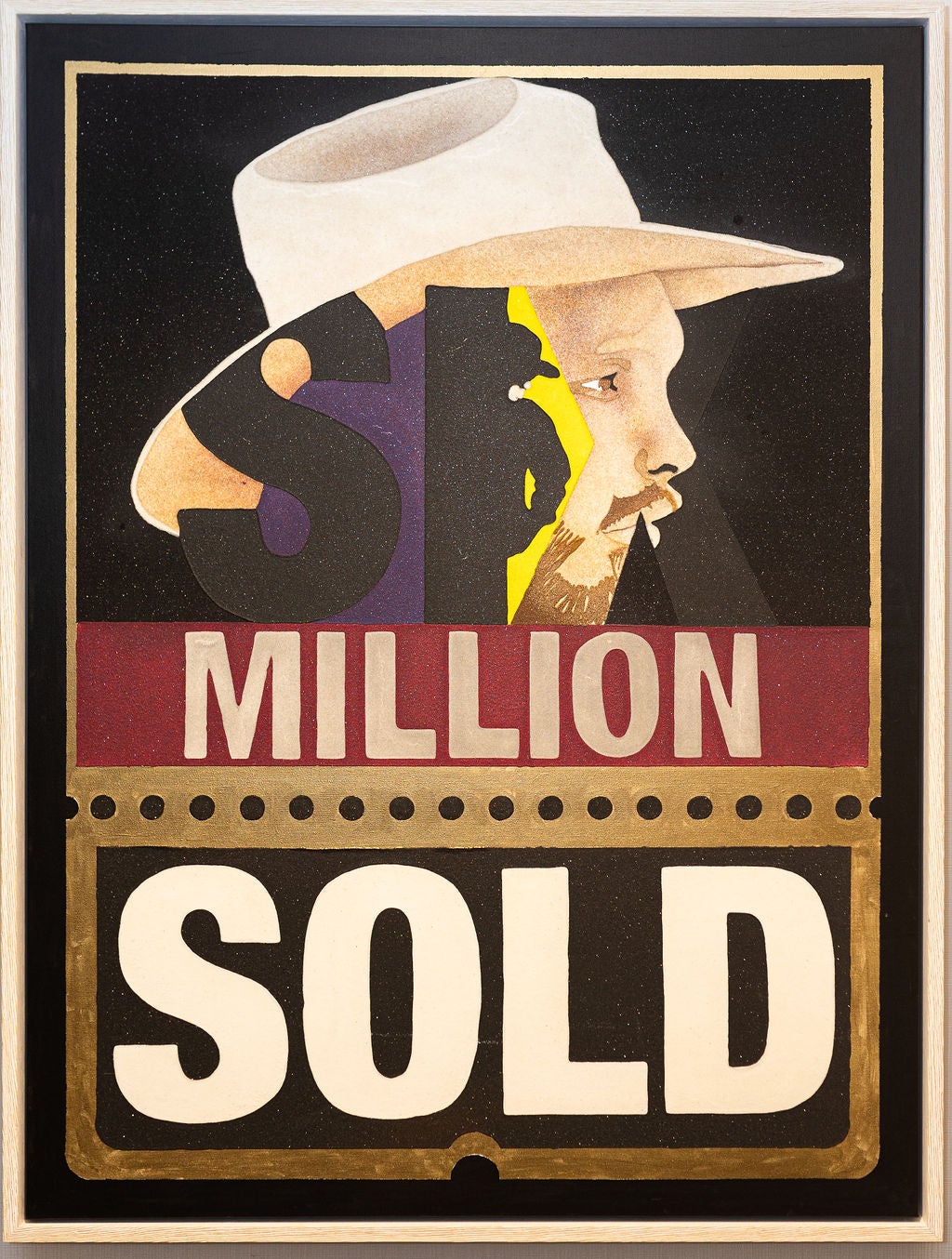 Write up of Piece: The Fieldhouse was the site of a landmark event in the career of country pop singer Garth Brooks. The international mega-star sold the six millionth ticket of his incredible 2017 tour for the show right here in Indianapolis. No other artist has even come close to that tally for a continuous tour, regardless of the tour length. The previous record was 5 million, set by…Garth Brooks! Derrick Carter depicts this milestone of the popular entertainer's legacy.