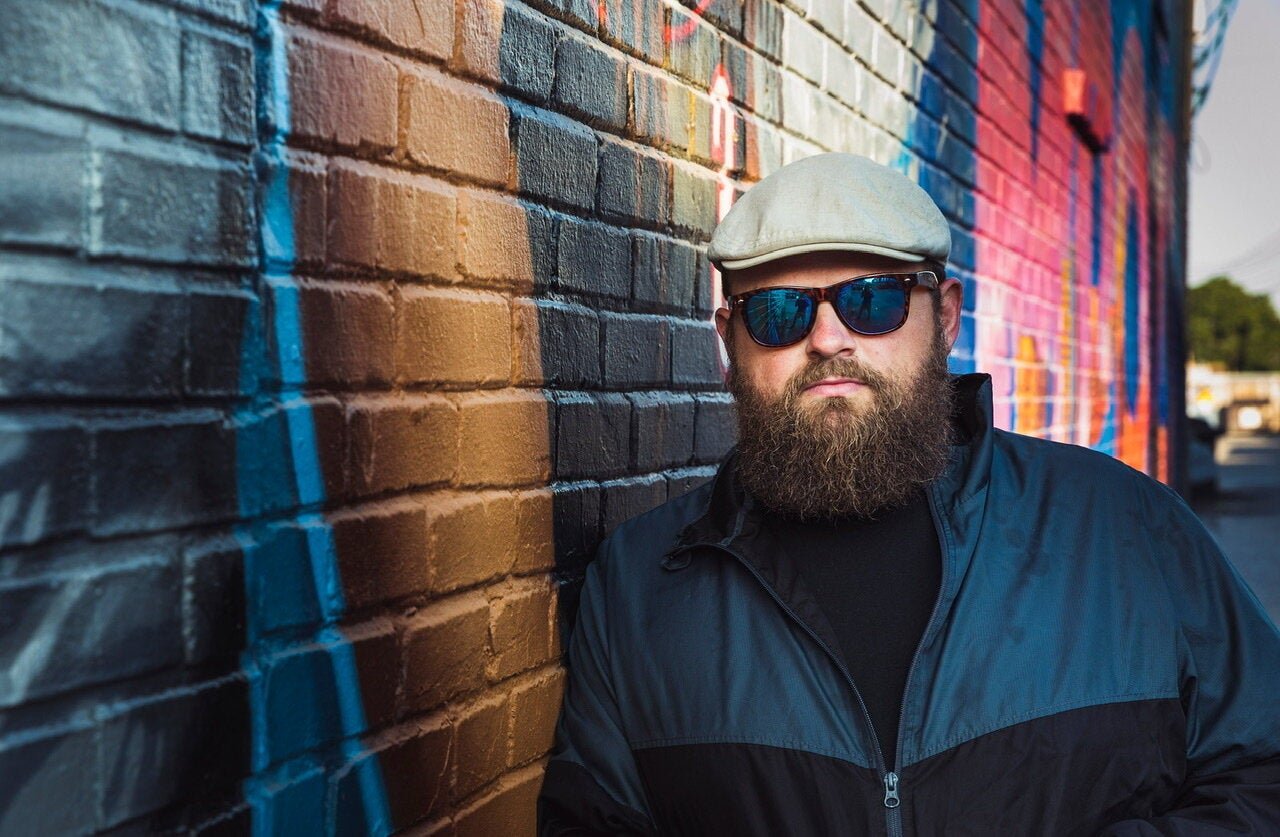 Dan Handskillz (aka Invisible Hometown, aka Dan Thompson) studied fine art at the Herron School of Art & Design, IUPUI and began his career with illustration and board game design. Moving into digital content, he spent several years in illustration, concept art and storyboarding for a respected creative studio specializing in advertising and interactives. He is currently a freelance illustrator and graphic designer. Dan's street-informed style and sense of color and character will lovingly recreate the experience of the stands.
Art Piece
Location in Fieldhouse: Balcony
More than a Game to Us, 2022

Write up of Piece: Basketball is as much about the fan experience as it is about the game itself. Dan Handskillz focuses on four essential fan experiences that are beloved but get little exposure: watching your team win from a remote location, in the company of other die-hard fans; listening to your school's pep band fire up the crowd; seeing your team on the court from the upper stands; and cheering on the returning championship team when their bus finally arrives home.