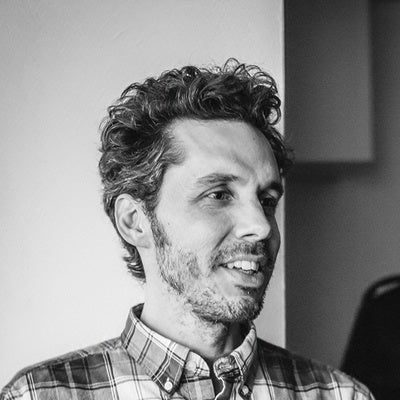 Chris Silva of South Bend was born in Aguadilla, Puerto Rico and grew up in Chicago. Chris' creative pursuits are firmly rooted in Chicago's urban culture. Chris was an innovative figure in Chicago's early graffiti and skateboarding scenes and from that foundation proceeded to play a significant role in the development of what is now commonly referred to as "street art". Chris splits his time between working on large-scale commissions, producing gallery oriented work, and leading community-based public art projects. As a self-taught sound artist with roots in DJ culture, Chris also produces music under the alias, LC Rivers.
Art Piece
Location in Fieldhouse: Key Bank Suites Level
From Then & Now to the Future, 2022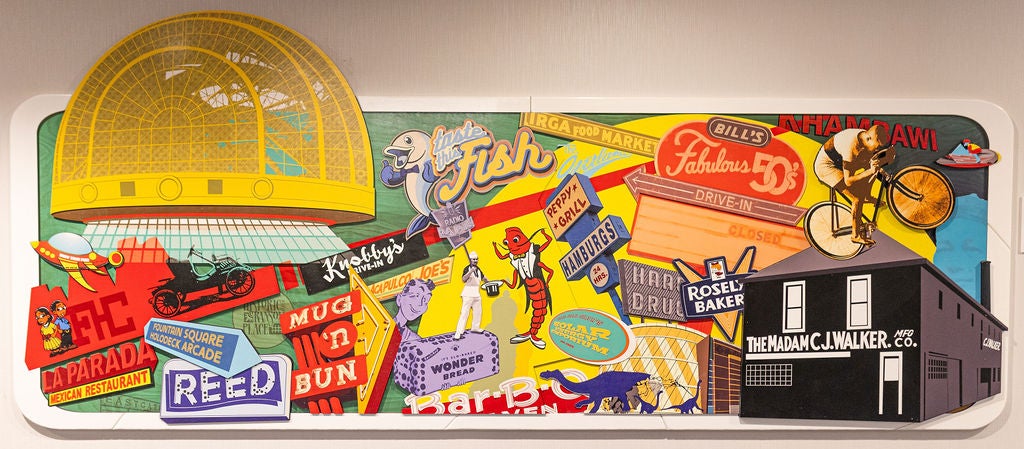 Write up of Piece: A bold and beautiful collage of local sign-based landmarks highlights the places that Indianapolis holds dear. The Indianapolis Artsgarden functions as a futuristic spacecraft, hovering over classic signs for Mug 'n Bun, Knobby's Drive-In, La Parada Mexican Restaurant, Roselyn Bakery, Irga Food Market, the Children's Museum dinosaurs, and more. The composition emphasizes that Indy is the sum of its history, and it is respect for both our individual and our shared histories that points us to our future.